Bidet toilets might not be terribly common in the United States, but that trend is starting to change, and bidets are surprisingly common in other parts of the world if you aren't used to them.
Maybe you're interested in getting a bidet for environmental reasons or because you're interested in the hygiene benefits, but whatever your reasons, Omigo is one of the best brands of bidet toilet seats.
That way, you can get the benefits of a bidet without having to order a new bidet toilet or going through a lot of complicated installation. Omigo bidet seats are easy to use, effective, and great for converting a toilet without a built-in bidet.
Here's what you need to know.
Reasons You Should Consider A Bidet Toilet Seat
Getting a bidet is a good way to make using the bathroom a lot more comfortable and sanitary.
Bidet toilet seats have a lot of advantages. For one thing, many models are heated, which makes going to the bathroom a lot more comfortable.
Bidets also help you get, and stay, a lot cleaner after using the bathroom. They're more effective than toilet paper alone, and you may be able to save on toilet paper, too, if your bidet toilet seat has a drying function.
Saving on toilet paper isn't just more environmentally friendly and cost-effective; it also helps avoid toilet clogs. Plus, if you have a septic system instead of a sewer connection, using a bidet reduces the total amount of solid waste that builds up in your septic tank.
Omigo Bidet Reviews
Now that we've talked about some of the advantages of having a bidet toilet seat, let's look at what Omigo bidet toilet seats offer. We'll go over the core features of each model, their pros and cons, and anything else you need to know to help decide which option is right for you.
Let's dive in.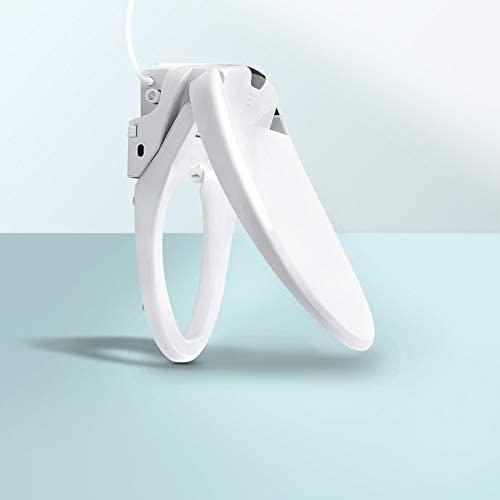 The original Omigo Bidet toilet seat comes with many features to help you customize your experience and make sure everything is as comfortable as possible.
There are two different shapes for the seat, circular and elongated, to help make sure it fits well on any toilet. It's also designed to be comfortable to sit on, with curves to help cradle the user so you can relax instead of perching on the toilet.
The actual bidet function is also customizable to meet your needs. This model comes with a variable pressure bidet nozzle, so you can adjust until you have enough pressure to get thoroughly clean without ever becoming uncomfortable.
This design also features a heated seat and an air-dry nozzle for maximum efficiency. The combination means you might not need to use toilet paper anymore, and the heat makes using the toilet a lot more pleasant in cold winter months.
Different spray positions, nozzle widths, and even spray patterns all help make the Omigo Bidet Toilet seat more customizable and effective for everyone.
Pros
Heated seat
Lots of customizable spray settings
Comfortable ergonomic design
Relatively easy to install
Seat shape options to help fit most toilets
Cons
Even the elongated size can be a little small for some users
Warranty does not cover labors costs for repairs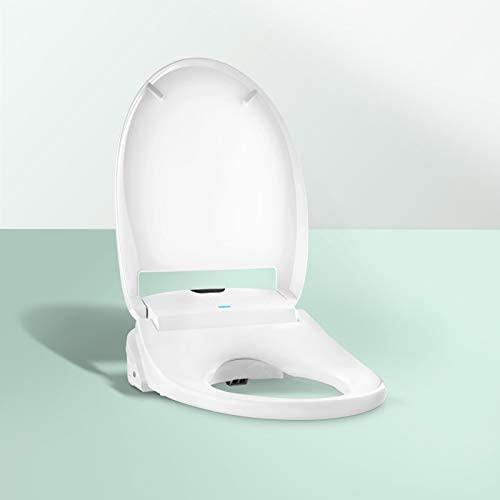 The Omigo SL Bidet toilet seat is similar in a lot of ways to the original. It's also highly customizable and designed to be easy to install, both big advantages in the world of bidet upgrades. You do need a grounded outlet for these toilet seats, but they're otherwise simple to use.
Like the original, the Omigo SL bidet toilet seat comes with a remote control for easy use and an LED night light to make it easier to use the bathroom overnight, even without turning on your overhead lights.
However, the SL model doesn't come with the air nozzle for drying yourself after using the bidet, so this model isn't quite as good for reducing toilet paper use. That's not awful, though. You can still use less toilet paper to dry off than you would use trying to get clean.
Like the original, the SL comes in round and elongated styles to help fit a wider variety of toilets. Also, like the original, the SL model connects easily to the freshwater supply at the back of your toilet and needs minimal installation before it starts working.
Pros
Comfortable design is easy to use
Fits a wide range of toilets
More hygienic design
Easy to install
Heated seats
Comes with a remote for added ease of use
Cons
This model doesn't have a drying nozzle
The limited warranty doesn't cover all kinds of damage or all repair costs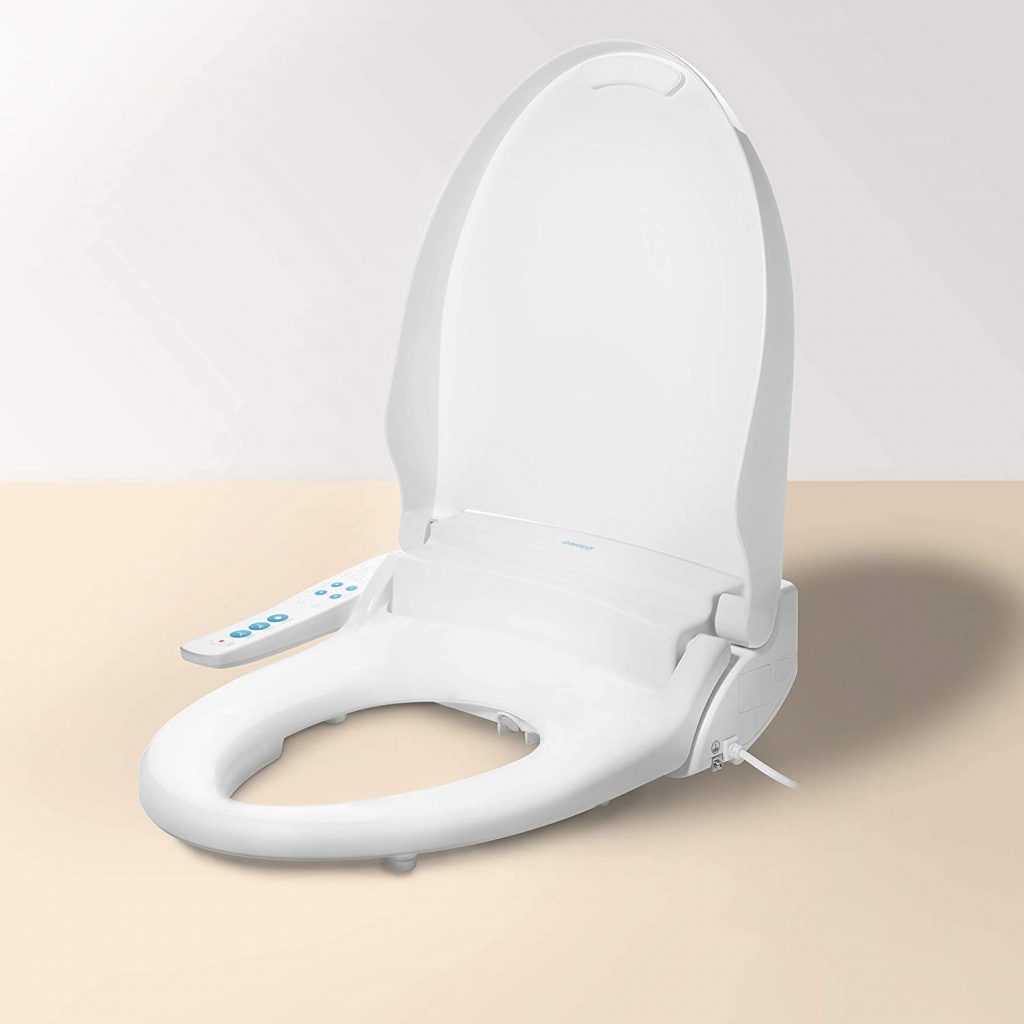 The GS version of the Omigo Bidet Toilet is another option that's similar to the other bidet seats we've already discussed. Still, it's got a few important feature changes that make a big difference in who this toilet seat works best for.
The main difference between the Omigo GS toilet seat and the other options from the same brand is the side control arm. It's still got a lot of the customization features of the other models, but it's more like the SL than the original. That's because there isn't a drying nozzle on this bidet seat, so you'll still probably need some toilet paper.
The control arm may be more accessible for some users than the remote. For one thing, it's a lot harder to lose a control arm that's attached to the bidet seat itself.
It's also designed to be relatively easy to reach and to have clear marks explaining what each of the buttons does. That makes this model particularly easy to use.
Pros
Attached control arm for ease of use
Comfortable ergonomic design
Customizable nozzle performance
Lighted and heated seat
Heated spray for added comfort
Cons
Remote arm may not be comfortable for all users
Doesn't have a separate remote option
Warranty doesn't cover all kinds of damage
Final Thoughts On Omigo Bidet Luxury Toilet Seats
If you're looking for a quick and easy way to upgrade your toilet into a luxury bidet, there aren't many options better than an Omigo bidet toilet seat. There might not be a dozen different models to choose from here, but each of these models is well designed and effective for users.
If you're considering which model is right for you, focus on the little differences. Which features matter to you? Which features will make you most comfortable with your bidet? Those are the features that matter and should decide which toilet seat you choose.