If you're looking to get a new bidet or want to upgrade a toilet to a bidet system, Toto Neorest has a lot of great options. Having a bidet comes with a lot of benefits, from hygiene benefits all the way to being a more eco-friendly option than toilet paper and traditional toilets.
This review will go over the pros and cons of different Toto Neorest models, the key features you need to know about each, and anything else to find the best Toto Neorest bidet model for you.
Let's dive in.
Toto Neorest Reviews
Toto Neorest has a few different kinds of bidet on offer. Their products include whole toilets with fully integrated bidet systems and attachable toilet seats that turn a regular toilet into a bidet. We've included some of both types of Toto Neorest Bidet systems in this review.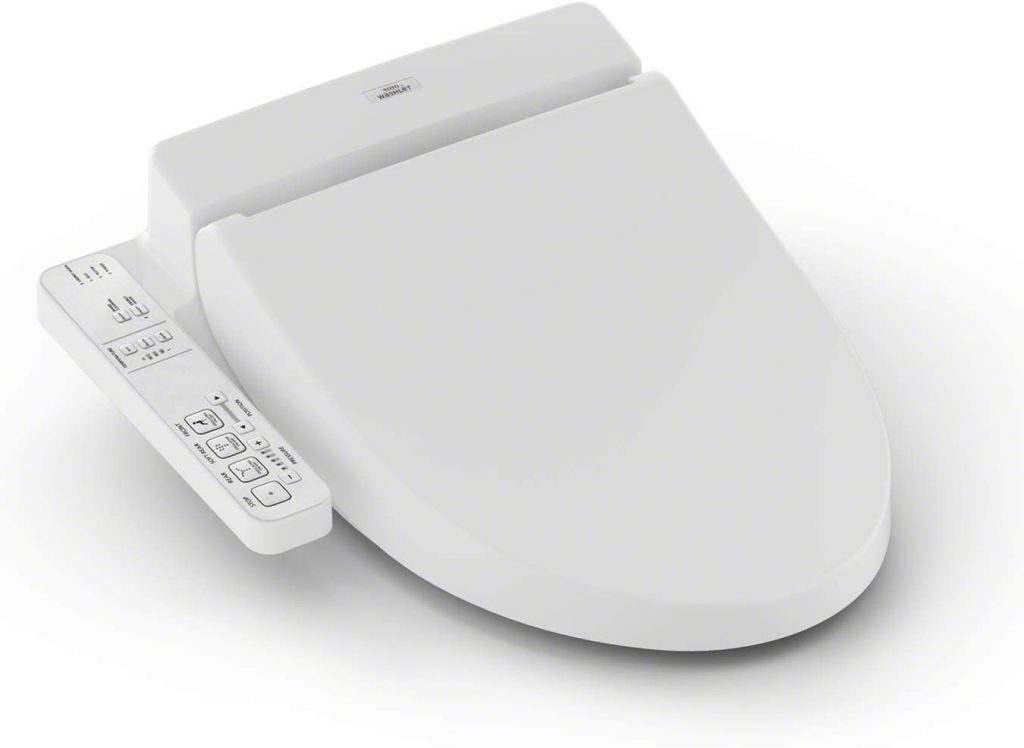 The first Toto Neorest bidet for this review is a toilet seat you can add to your existing toilet to turn it into a bidet. One of the biggest advantages of going with this model is that it's a lot more affordable than buying a whole new toilet to get a bidet.
This toilet seat is comfortable and designed to last. It's also designed to work for a wide range of body types and sizes, making it a good option for most people.
The nozzle on this bidet toilet seat is also very adjustable. It provides a warm-water spray that's adjustable In size, direction, and pressure to make sure it's as comfortable as it is effective. It also comes equipped with a self-cleaning nozzle that helps make sure cleanup is a little easier.
Overall, this design is a great option if you're looking for an electric bidet that does a lot of the cleaning and maintenance for itself. It's comfortable, works well for most users, and is customizable to help make sure all users get the kind of bathroom cleaning they need.
Pros:
Easy to install
Relatively affordable
Convenient sidearm control system
Soft-close lid design for a quieter closing
High-quality customer support
Cons:
Most toilets will require an optional extension cord
The proprietary design doesn't work on standard connections without an adaptor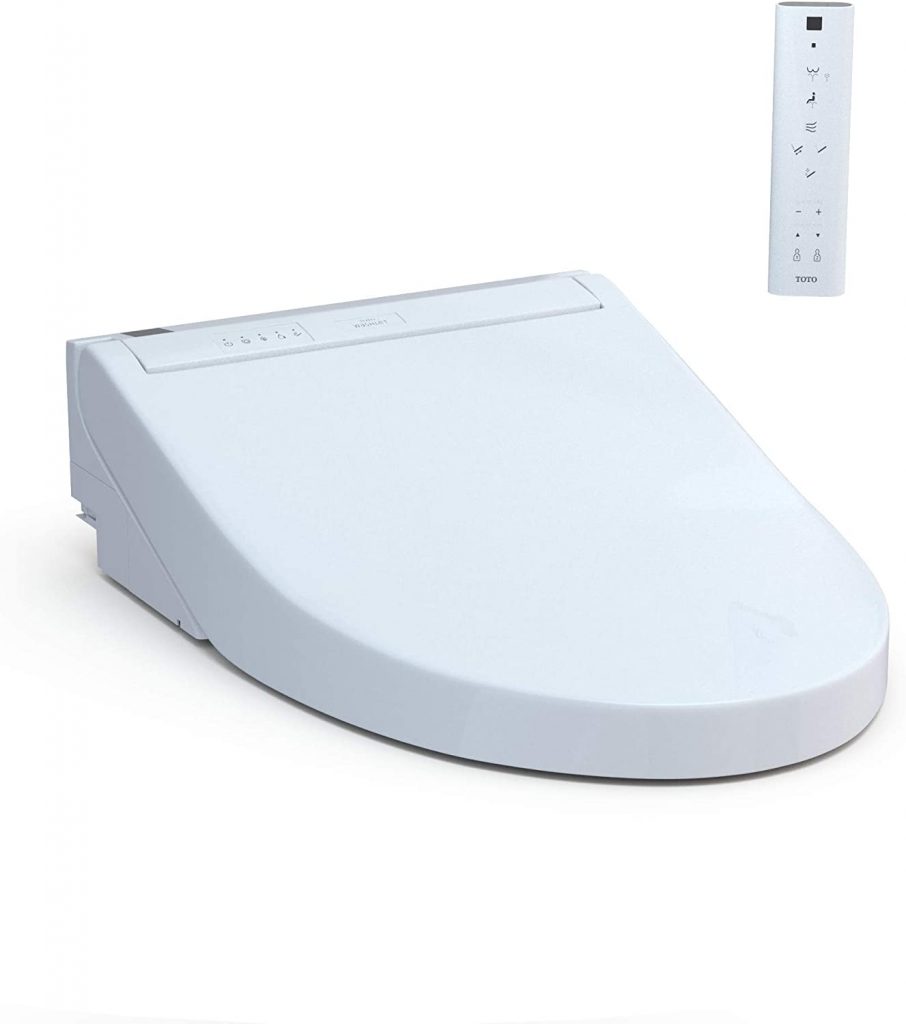 This model is another attachable bidet toilet seat that's designed to work with your existing toilet. That means that it's a relatively convenient choice if you're looking for something you can install without having to remodel your bathroom.
One of the standout features of this bidet toilet seat is the modern and sleek design. It's a great way to modernize the appearance of your bathroom in addition to the benefits of this seat as a comfort upgrade.
The bidet function also has a lot of updates that help keep your bathroom more sanitary even as it helps you clean. The bidet wand is self-cleaning and designed to help eliminate the fine-particle mist other bidet nozzles can create.
It's also a great option if you're looking for a bidet for a shared bathroom. This bidet lets you create unique user settings, so you always have the water temperature, pressure, and other bidet settings you prefer, not whatever settings the last user created.
Pros:
Customizable for individual users
Comfortable design
Self-cleaning
Designed to eliminate toilet bowl mist
Easy installation
Cons:
Not a universal fit, won't fit all toilets
Small water heater, warm water lasts about 1 minute per wash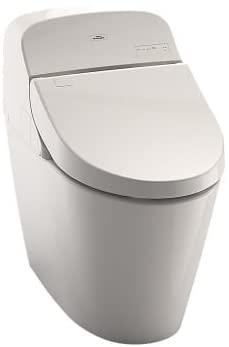 This model is the first Toto Neorest toilet we're going to cover in this review. This toilet has a sleek and modern design and has a fully integrated bidet. That's great because once it's installed, you don't need to worry about adding additional attachments or modifying the function later.
Unlike toilet seat bidets, there's no concern that your toilet won't be compatible. This guarantees that you'll get what you're paying for.
However, buying a new toilet can be expensive for many people. Unless you have the money set aside to remodel your bathroom, it might be difficult to fit this product into your budget.
That said, this toilet is also easy to clean and designed to resist waste sticking and other kinds of dirt. The bidet function is self-cleaning, so it's always sanitary for your use. Heated seats and a warm air dryer also help make this product more comfortable and easy to use.
Pros:
Comfortable design
Dryer included
Automatic seat lift and close to keep your hands cleaner
Customizable settings
Works with most bathroom plumbing
Designed to stay cleaner than standard toilets
Cons:
Smaller than many US standard toilets
Low water use means it may need multiple flushes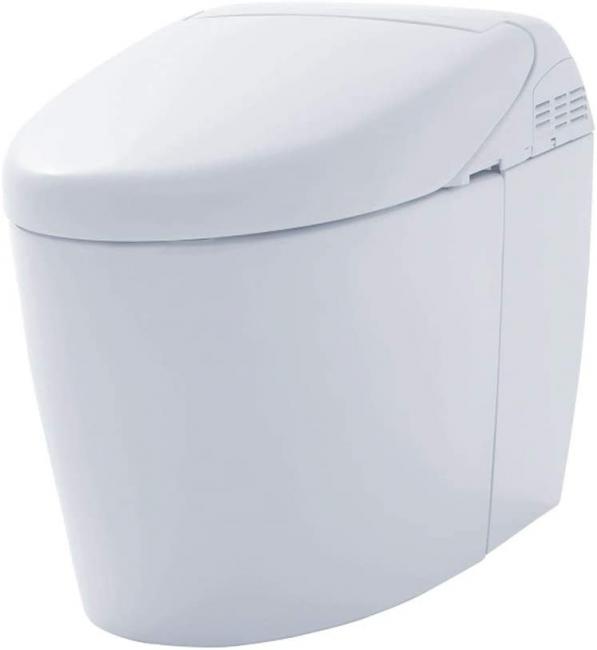 The last option looks a lot like the previous model. Like the other Toto Neorest model we've reviewed, this toilet is compact and looks a lot more modern than the typical porcelain thrones in many bathrooms today. But that's not a bad thing!
This design needs a 120V outlet within 4 feet of the toilet to power some of the bidet functions. Like other appliances, it's not typically recommended to use an extension cord to power the bidet.
This model is designed with a very smooth interior, which helps the porcelain stay a lot cleaner than more traditional models.
If you're looking for a bidet that has both a front and rear nozzle, this is a good option for you. The different nozzles are adjustable and work well for various body types and users, thanks to the many different settings you can choose from.
You'll also get a comfortable pressure and temperature control system so you can customize your bidet to meet your exact needs.
Pros:
Highly customizable
Works with a standard 120V outlet
Modern looking design
Front and rear nozzle
Pressure and temperature control included
Cons:
Smaller than an average toilet
Eco-efficient design sometimes means you need multiple flushes to clear the toilet
Different designs can take a little getting used to
If you're looking for a bidet toilet, especially if you want a replacement for your existing toilet, Toto Neorest is a great brand. These toilets are designed with efficiency in mind and are incredibly eco-friendly and customizable, so they work well for many people.