All About Yuzu Magazine
Hey, I'm Veronica and I run Yuzu Magazine
I'm so happy you've come to check out my site. If you're wondering what it's all about, let me try and explain…
What Yuzu Magazine Is All About
Yuzu Magazine was born in 2019. After a long day spent as a data analyst at my previous 9-5 job, a conversation with a close friend sparked my initial idea to create a blog focused around everything sustainable.
A place to gather inspiration for ways to cut down your carbon footprint, use fewer resources, or as a stepping stone towards a low waste lifestyle. Right now I am loving composting and exploring even more ways to reduce my food waste.
Veronica Fletcher, Founder
After studying a mixture of Chemistry and Environmental Sciences at the University of Bristol, I knew early on that I wanted to be involved in helping the world become more sustainable. 
For a number of years, I have volunteered in various sustainability-focused events, including:
Greenpeace at Glastonbury
Conservation efforts in Bangladesh
Teaching Environmental Sciences to schoolchildren in Kenya
Now, I manage Yuzu Magazine full time, focusing 100% of my efforts on helping to promote sustainable products and a greener way of life.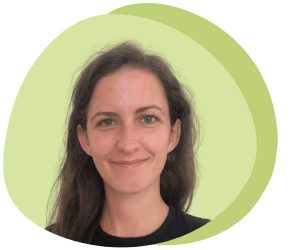 Are You Interested In Working With Yuzu?
If you're interested in working together, please get in touch with me personally at [email protected].