Bidets are very common in South America, Europe, and Asia, but they are steadily growing in popularity in the United States. BioBidet is one of the more well-known and popular United States bidet brands that sell various bidet products, including bidet toilet seats, bidet toilets, bidet toilet attachments, air purifiers, flow faucets, and even more!
They have a wide range of products that cross through all budgets and styles, so there is sure to be a BioBidet that works with your budget and needs!
Here, we will review the BioBidet brand as a whole, explore the prices and features of the BioBidet products, and list some BioBidet products in different price ranges!
BioBidet Brand Review
Bio Bidet's mission statement is "to revolutionize the bathroom experience while pushing forward with high-quality products, exceptional customer service, and eco-friendly practices."
They are a United States brand based out of Crystal Lake, Illinois, which supports domestic companies and the economy. Bemis Manufacturing recently bought Bio Bidet, a pretty big dog in the toilet industry.
Bio Bidet has a relatively long list of highly praised bidet and bidet attachments, so their reputation as a brand is solid. Plus, they have plenty of bidet options for all budgets, which is a great way to make bidets more accessible and increase their popularity in the United States.
Bio Bidet has great customer reviews across a vast spread of their products, from their more affordable and straightforward bidet products to their higher-end bidet toilets. Most of their products average above 4.5 stars out of 5 stars, making them very well-liked.
Is Buying a BioBidet Product Worth it?
All evidence points to yes, Bio Bidet is a brand where your money is spent well. There are far more positive reviews than negative ones, their ratings are consistently positive, and there is something for everyone with their range of affordable products.
Now let's look at a quick list of pros and cons about BioBidet, so you know what you are getting into!
Bio Bidet Pros
The pros of BioBidet are many. The first is their wide range of products. It is fantastic that they have so many options, styles, and prices in different budgets so that anyone can purchase one of their products.
They have so many products like toilets, accessories, toilet seats, attachments, and more that they can satisfy every type of customer.
BioBidet also offers free shipping on purchases over $49 on their website!
The majority of their review are sparkling and positive. Customers love their bidet products! Plus, BioBidet products have an average of 4.5 stars or above.
BioBidet products are also available online on several e-commerce shopping sites, including Amazon and the BioBidet website, and in stores like Costco.
BioBidet products are also available with financing options through Affirm to help customers get their dream BioBidet product without breaking the bank.
BioBidet Cons
The only BioBidet con that comes to mind is that they do not ship internationally. This means that only United States domestic customers can order BioBidet products.
But seeing that most of their products have glowing reviews, Bio Bidet seems to be doing just fine only shipping to the United States.
BioBidet Products for Every Budget
Like we said earlier, there are so many products in a vast range of prices that everyone is sure to afford a BioBidet product. Now, let's look at a few of these products in different price ranges!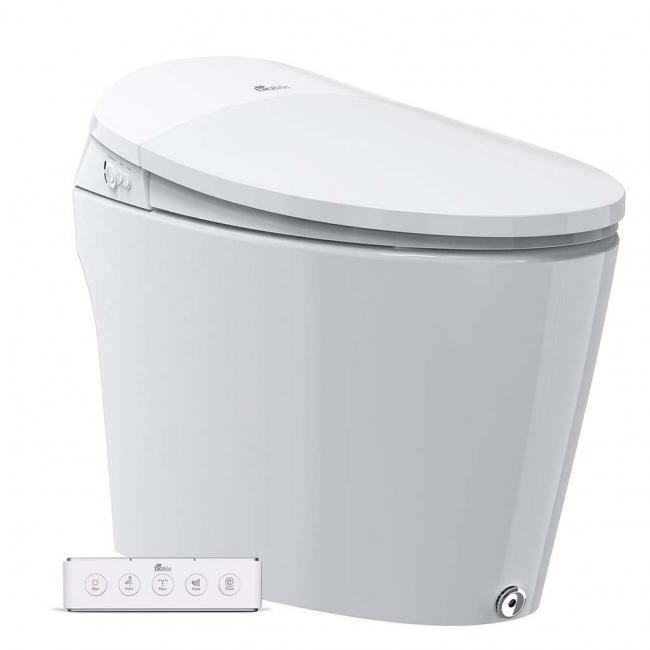 The BioBidet Discovery DLX is one of BioBidets' premier and luxury products. The Discovery DLX is the next level of bidet toilets and has a beautifully elegant design. The BioBidet Discovery DLX has a minimalist design and modern finish, showing simple lines and shapes while maintaining integrity.
This bidet toilet offers a massive selection of features to enjoy such as UV sterilization, button controlled seat and toilet lid, rear wash, front (or feminine,) wash, pulse and oscillate modes, warmed water, a wireless remote, an air dryer, no toilet tank, auto power save way, automatic touchless flush, and more!
The Bio Bidet Discovery DLX costs a pretty penny at $2,699 and is this review's most expensive Bio Bidet toilet.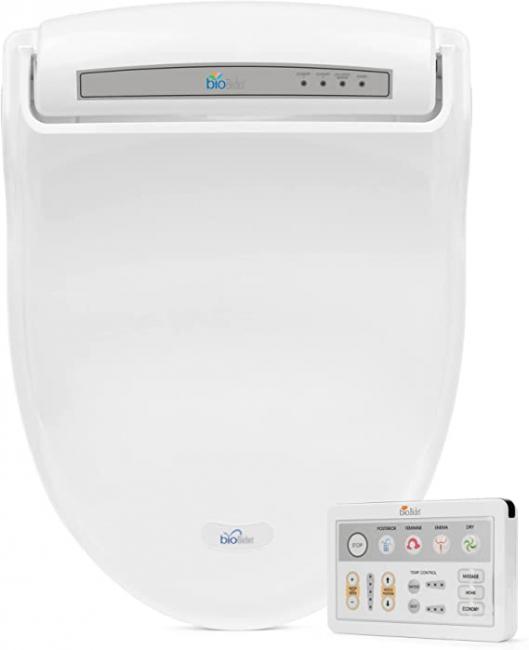 The Bio Bidet BB-1000 Supreme Bidet Seat is a toilet seat attachment for a non-bidet style toilet to turn into a bidet! Not only is this a great option for folks who already have a toilet and do not want to buy a whole new toilet, but it still has a considerable number of unique features like the more expensive bidet toilets from Bio Bidet!
The Bio Bidet BB-1000 Supreme Seat features are the wireless remote control, deodorizer, automatic power saving mode, heated seat, air dry, a safety sensor, massage cleaning, and wide cleaning. Quick-release to make cleaning a breeze, and many more!
The BB-1000 costs $499 and is our middle cost for a Bio Bidet product. The Bio Bidet BB-1000 also comes with a standard warranty of 3 years!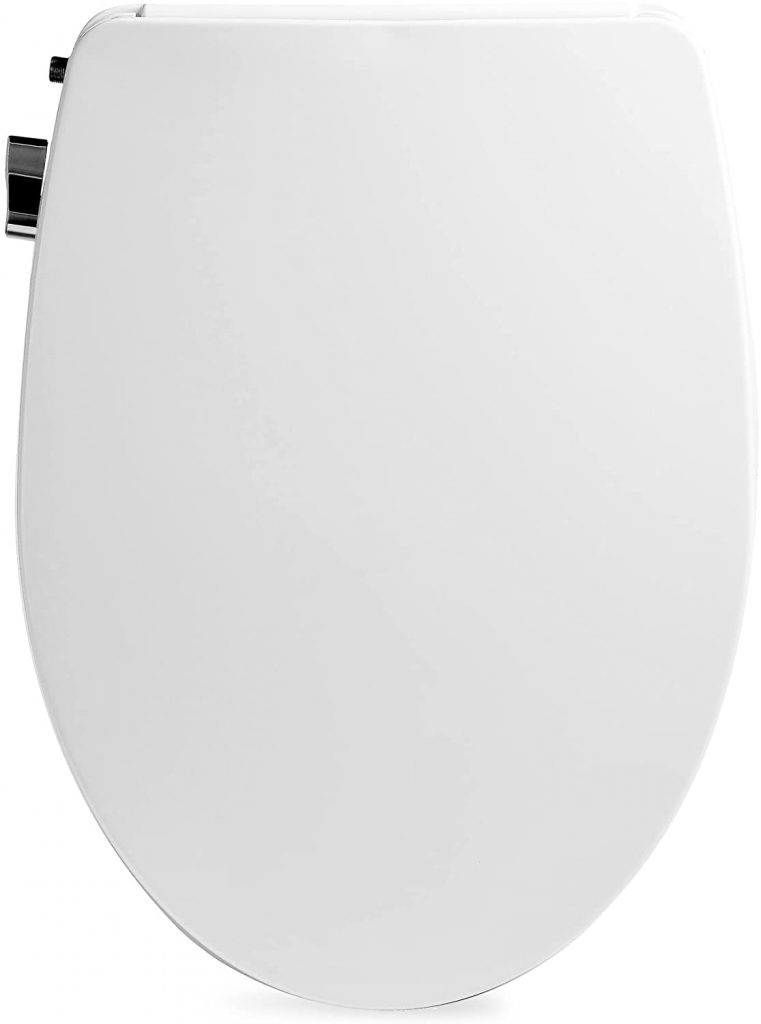 Last on our list is the Bio Bidet Slim Zero, a great option for people who are not looking to spend as much money on their bidet. This bidet is an add-on to your toilet and comes with a long list of features!
Some features include a vortex water stream with two nozzles, a hydraulic seat, a lid for a gentle and quiet close, a front/feminine wash, a self-cleaning spray nozzle, and a non-electric to make installation easier. A side panel with pressure controls and a comforting night light! However, there is no temperature control for the water.
The Bio Bidet BB-i1300 is the perfect beginner bidet for someone interested in bidets but does not want to invest too much money too soon. This bidet seat costs $129 and is the cheapest bidet on our list.
Check out our article Bio Bidet Discovery DSL Vs BB-2000: What's Best and Why for more information on more Bio Bidet models.