While sanitation is still somewhat of a taboo topic with most people, it's one of those green swaps that can provide a real and tangible change. So let's look at five reasons why composting toilets (AKA dry toilets) work even beyond van life and off-grid living. And which of these reasons sound good to you?
I've talked about composting, or dry, or source separation a lot here. After all, they have provided comfort and an eco-friendly solution to many people who reside off-grid, build self-sufficient houses or enjoy the freedom of a mobile home. If you own a piece of garden land, composting is not that a far-fetched idea. But what if you don't own a camper van or any garden? Can dry toilets work in a smaller urban residence?
DRY TOILETS, COMPOSTING TOILETS, SOURCE SEPARATION TOILETS: PROS AND CONS 
The advantages of composting toilets need to be seen at two levels. Level one is personal use. In terms of personal use, the advantages are many:
savings in drinking water use
reduction in blackwater 
a sustainable approach to sanitation ('humanure', liquid fertilizer)
On the other hand, the handling can be slightly frightening to individuals who are really used to the conventional, flushing toilets. After all, a water-flush toilet – no doubt – is a highly conventional solution. 
Also, the disposal of the excrement (as well as the use of fertilizer) are subject to strict regulations, and for a very good reason so. Sanitation must provide safe handling and exclude possible contamination. 
But there's also a community level to sanitation. On a more global scale, there are and have been several urban projects trying to implement composting toilets into multi-unit residences. 
The benefits go up a notch delivering:
savings in drinking water use
reduction in blackwater
reduction in nutrient, salt, and pollutant load to sewer
a sustainable approach suitable for eco-conscious residents
an increase in sewer system longevity
Earth-friendly fact: If you consider the global drinking water crisis, the very idea of a dry toilet for everyone suddenly doesn't appear that much of a pie in the sky.
However, there's still a very long way to go before composting toilets can fully replace water-flush toilets. So why am I so enthusiastic about using a dry toilet in a flat anyway? 
For five fantastic reasons.
SAVE DRINKING WATER
This is possibly the most obvious reason. Even if you don't own any garden to really benefit from 'humanure' or liquid fertilizer, you can effectively reduce the amount of flushing water. Remember: the water that operates our conventional toilets is drinking water that quite literally goes down the drain several times a day.
So what a dry toilet or a source separation composting toilet does, it collects liquids and solids separately. 
In a flat scenario, you can flush the collected liquids into your conventional toilet and dispose of the solids (dried, stink-free, and packaged in a bio-degradable bin liner of course!) in the household waste, thus dramatically reducing your water usage.
ENJOY THE FREEDOM
Even if you don't think you could commit to the installation of a composting toilet in your flat, if you love the outdoors (hiking, camping, canoeing, biking, even festivals), having a simpler version of a dry toilet at hand is a good idea.
Kildwick, a composting toilet brand from Leipzig, Germany, offers a reusable and of course hygienic model made of very sturdy cardboard.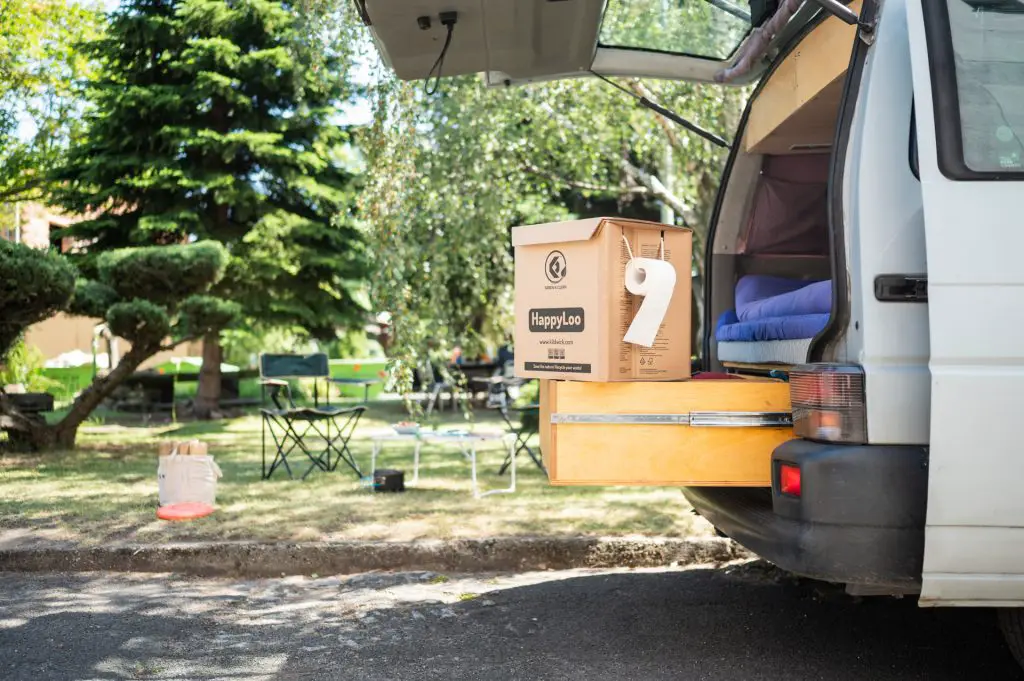 ADD TO YOUR DISASTER PREVENTION STRATEGY
A power outage caused by a flood or an accident is not an unlikely scenario in our world. While most are over as soon as they start, some may last for days or even weeks. 
With more and more people living in big cities, the global appetite for power supply is growing. Electricity operates everything. Without electricity, there is no lighting, no communications and – no drinking water.
Having a dry toilet, even if it's an additional accessory you only unpack for a hiking trip, can be a lifesaver.
BENEFIT FROM A HOLISTIC LIFESTYLE
I mentioned it briefly already: conventional toilets operate on the principle of 'out of sight, out of mind'.
You keep the bowl squeaky clean, and whatever is flushed down, is kind of, sort of none of your problem anymore. It's simple, it's sensible. Of course it is. 
However, as convenient and hygienic water-flush toilets are – they come with a whole slew of problems caused by this entire set-up. 
For one, the remains of hormones and chemicals from the medicines we take, plus microplastics and whatnot, all of it goes into the sewer systems. Not all of it can be easily removed. 
Fecal matters are one of the last Western cultures' taboos. But it's only as unsavory as we make it. Throw in the looming drinking water crisis and the lack of sanitation in vast parts of our world – and you can easily see that something has to change.
EMBRACE THE NATURAL DESIGN
This is certainly mostly true for the wooden toilets, such as the Kildwick dry toilets.
And interestingly, the eco-conscious community had some say in the design of the brand's range. As co-founder Christiane Graell puts it: 'All of our toilet models were developed following customer ideas and requests. All the toilets, all the tools, all the accessories. DIY-savvy vanlifers asked for the unfinished wooden styles they could customize; our tiny living enthusiasts inspired the MicroLoo, and design lovers asked for a more elegant twist with delicate modern colours – which marked the birth of our FancyLoo.'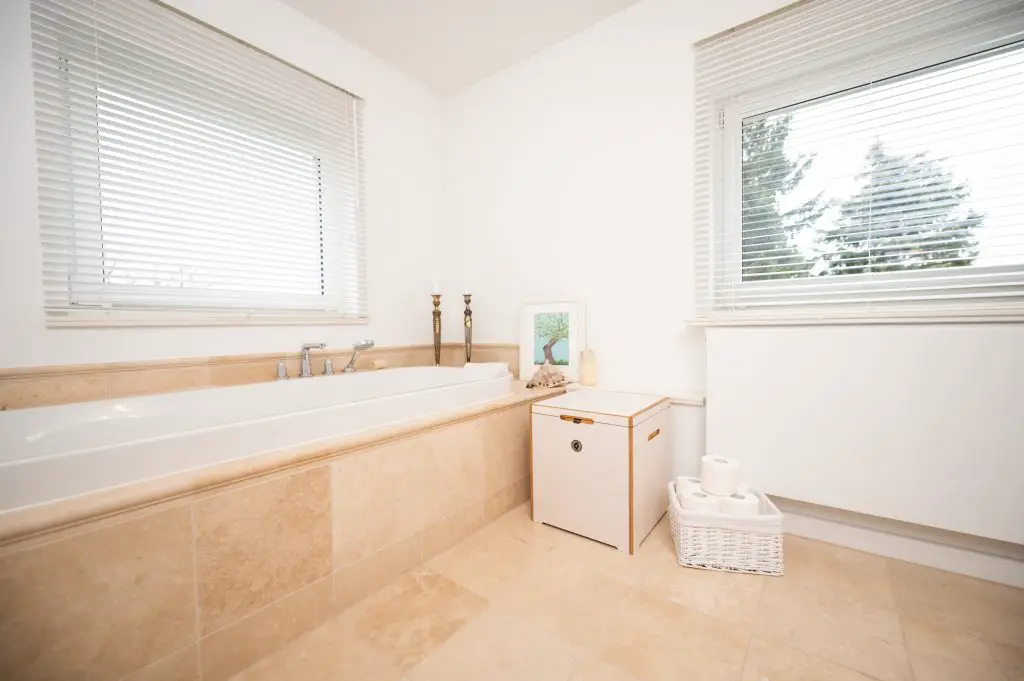 What do you think? Could you commit to a dry toilet in your city apartment or when camping? Do you believe in more sustainable sanitation for all? Let me know.