Did you know that the average person uses over 100 rolls of toilet paper a year? That's equivalent to half a tree.
I've picked my favourite sustainable toilet roll options. They're all significantly better for the environment than standard toilet roll.
If you're keen to learn more about reusable toilet roll options (also known as family cloth), I also discuss these.
There are two main types of sustainable toilet paper, those made from bamboo and those made from recycled paper.
Both of these have different advantages and disadvantages, read on to find out which one is best for you.
Premium
Aria Premium Eco-Friendly Toilet Paper
This toilet paper is made from sustainably sourced tree's and claims to be 30% thicker than the leading recycled toilet paper brand.
Overall
Seventh Generation Recycled Toilet Paper
Made using recycled paper with no added dyes, inks or fragrances. This toilet paper is good for low flow toilets.
Budget
Presto! Recycled Toilet Paper
This 3-ply toilet paper is made using 100% recycled cellulose from FSC certified sources.
Eco-friendly Bamboo Toilet Paper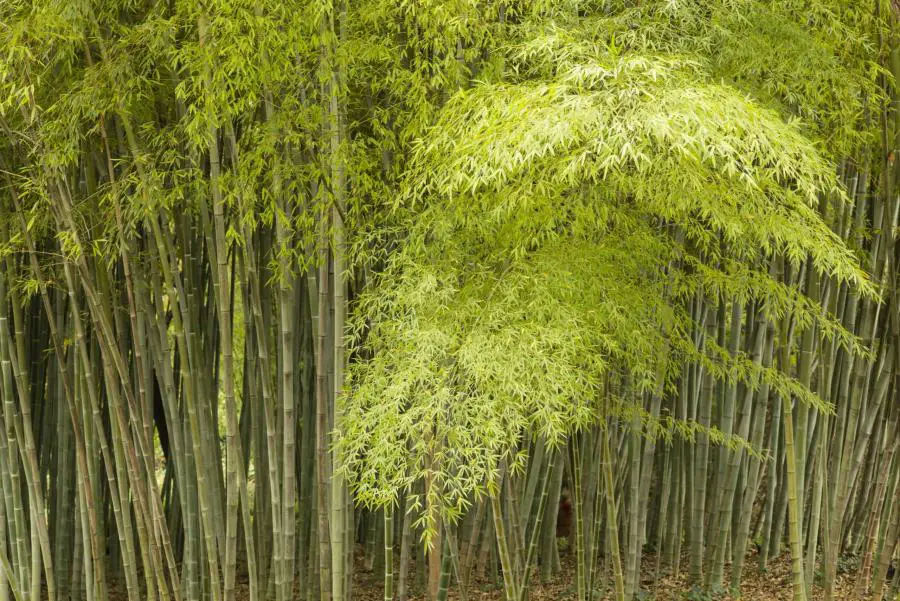 Bamboo toilet paper is very eco-friendly.
It's biodegradable and breaks down well in water. It's also plastic-free and doesn't require any trees to be cut down.
According to the Guinness Book of World Records, bamboo is the fastest growing plant on the planet.
A tree takes 30 years to grow, while a bamboo plant takes three years and can produce up to 6 times more raw material than a tree can in the same amount of time.
Furthermore, bamboo is a renewable material. Because bamboo is a grass and not a tree, it'll re-grow after being harvested, making toilet paper production a sustainable process.
Other benefits of using bamboo include:
Bamboo doesn't require the use of fertilizers and pesticides to grow and can be grown in nutrient deficient soil
Growing bamboo requires much less water than growing trees
Per day, bamboo produces 35% more oxygen than trees
Tissue products made from bamboo release around 30% less greenhouse gase than the equivalent products made from trees
Smaller areas are needed to farm bamboo than trees
As it's completely natural, the toilet paper doesn't release any harmful chemicals when it biodegrades, unlike regular toilet paper
One worry some people have with eco-friendly toilet paper is that it won't be soft.
However, because bamboo toilet paper is made using virgin pulp it's naturally soft. The material is also naturally anti-microbial.
One downside to this type of toilet roll is the fact most of the raw materials are produced in China. This means that there's a lot of transportation required in the manufacturing process.
Furthermore, you're still using a raw material that's been grown to create a product. Although if the paper is FSC certified, this means the bamboo has been produced responsibly.
Silk'n Soft Unbleached Bamboo Toilet Paper (12 rolls)
Made in Canada, Silk'n Soft offers both an unbleached and whitened version of their 3-ply eco-friendly toilet paper. They're both made using 100% bamboo.
I prefer the unbleached version because it becomes packaged in a cardboard box, whereas the whitened version comes packaged in plastic.
It's septic safe, plus free of chlorine and BPA.
Furthermore, the company uses a 'closed-loop' manufacturing process that uses 80% less water than normal manufacturing processes.
Dream Bright Extra Soft Toilet Paper (18 rolls)
Dream Bright's eco-friendly toilet paper is made from 100% virgin bamboo pulp.
The 3-ply sheets are free from dyes, fragrances, and chlorine. The toilet paper is considered septic safe.
With each purchase, Dream Bright donates a portion of the profits back into funding the bamboo farms they use.
However, a downside to this product is its packaging, which is plastic.
NooTrees Bamboo Toilet Tissue (10 rolls)
NooTrees 3-ply bathroom rolls are made with 100% FSC certified bamboo pulp.
They claim the bamboo fibers make the eco-friendly toilet paper extra soft and at least 20% more absorbent than normal.
The packaging used is oxy-biodegradable and will break down in just three years.
WHOLEROLL Organic Bamboo Toilet Paper (10 rolls)
Wholeroll eco-friendly toilet paper is tightly rolled to help save storage space.
The sheet thickness is 2-ply. However, the manufacturer claims the sheets have 3-ply softness.
The toilet paper is FSC certified, BPA-free, lint-free, and septic tank safe.
Also, for every pack sold a tree is planted in the Gulf Coast regions and islands. It comes packaged in 100% recyclable plastic.
Caboo Tree-Free Bamboo Toilet Paper (32 double rolls)
Caboo's eco-friendly loo roll is made using a mixture of bamboo and sugarcane.
Bamboo gives the 2-ply toilet roll strength, and the sugarcane provides softness.
Again, the toilet paper comes packaged in plastic but is free of chlorine, BPA and fragrance, and it's septic safe.
Caboo is accredited by the BRC Global Standards, FSC, ISO 14000, and is proudly panda friendly.
Bim Bam Boo Eco Friendly Toilet Paper (24 rolls)
This plastic-free toilet paper is packaged in compostable, recycled cardboard.
It's made using 100% bamboo and is free of BPA, formaldehyde, and chlorine bleach.
Bim Bam Boo uses a specialized hypo-allergenic formula meaning the 2-ply tissue paper is great for sensitive skin.
Rebel Green Bamboo Toilet Paper (4 mega rolls)
Rebel Green's tree-free toilet paper is septic safe and chlorine-free.
They also have a 12 roll option. Both come wrapped in recyclable plastic packaging.
Rebel Green is a carbon-neutral company.
They offset the carbon produced in the manufacturing of this eco-friendly toilet paper through their partnership with The Paradigm Project.
NatureZway Bamboo Toilet Paper (48 rolls)
NatureZway says their eco-friendly toilet paper is super strong while still being soft.
It's 2-ply and made from 100% bamboo pulp.
It's BPA free, fragrance-free, and hypoallergenic so suitable for sensitive skin.
Unfortunately, this company uses plastic in their packaging (not so eco friendly).
Pure Planet Plastic Free Toilet Paper (36 rolls)
Pure planets 3-ply toilet rolls are made using 100% bamboo and sugarcane recycled waste materials from the manufacturing industry.
The packaging is plastic-free.
Each roll comes wrapped in paper decorated with pictures of animals, a nice touch to help brighten up your bathroom.
Eco-Friendly Recycled Toilet Paper
Another eco-friendly alternative to traditional toilet paper is toilet paper made from recycled materials.
Most recycled brands are made using at least 50% post-consumer recycled content, which means paper comes directly from people's homes or offices.
The rest is made up of pre-consumer recycled content, things like waste packaging discarded after shipping.
Recycled paper is environmentally friendly because it saves the paper from ending up in landfill. It also means no new trees are cut down to make the toilet paper.
Furthermore, using recycled paper means that less energy and water need to be used in the production of the toilet paper.
One disadvantage of this type of eco-friendly toilet paper is that it's not at soft as I'm used to. The fibers are shorter in recycled paper, which means it can feel low quality. But the short fibers make it good toilet paper for a composting toilet because it degrades relatively quickly.
Is recycled toilet paper safe?
Another disadvantage of using consumer waste is that recycled paper often contains BPA.
Things like receipts and newspapers contain high levels of this chemical, which then makes its way into the toilet paper.
However, most tests have only found tiny amounts of BPA in toilet paper. Not enough to be harmful.
Seventh Generation Recycled Toilet Paper (48 rolls)
This sustainable toilet paper is made using 100% recycled paper, of which a minimum of 50% is post-consumer recycled content.
The 2-ply toilet paper is designed to be soft and strong. There are no dyes, fragrances, or chlorine and it's septic and RV safe.
Seventh generation recycled toilet paper is wrapped in recyclable plastic and shipped in a cardboard box.
You get 48 rolls, so one purchase will last you a long time.
Green Forest Recycled Toilet Paper (12 double rolls)
This 100% recycled toilet paper is made using an impressive 90% post-consumer recycled content.
It's whitened without using chlorine, and it's biodegradable and septic safe.
Green Forest says that both Greenpeace and the Natural Resources Defense Council (NRDC) both ranked Green Forest as the top brand in their buyer's guides for toilet tissue.
Marcal Recycled Toilet Paper (48 Rolls)
Marcal recycled toilet paper is green seal certified and made in the USA.
The 2-ply sheets are perforated and embossed to give them extra strength.
The eco-friendly toilet paper contains a minimum of 60% post-consumer waste.
It's chlorine, dye, fragrance, and lint-free, as well as being septic safe.
Presto! Recycled Toilet Paper (36 rolls)
Presto! is an amazon brand and one of the more budget eco-friendly toilet paper options.
It's made using FSC certified paper from recycled materials.
Amazon says the 3-ply sheets are soft and strong with good absorbency.
However, a downside to this product is the amount of plastic packaging used.
Georgia Pacific Recycled Toilet Paper (80 rolls)
For those looking to buy in bulk, Georgia Pacific recycled toilet paper is a good option.
You'll get 80 rolls, with 550 sheets per roll instead of the standard 200-300 sheets per roll.
The embossed tissue has 2-ply strength and is made with 100% recycled paper, of which a minimum of 20% is post-consumer material.
The rolls are individually wrapped in paper and shipped together in a cardboard box.
Premium Eco-Friendly Toilet Rolls
If you're after the luxurious feel of top quality toilet paper, then bamboo or recycled toilet paper might leave you feeling a little disappointed.
The below options are not as eco-friendly as anything listed above because they're made from trees. But they do have a top-quality feel to them, and the brands are doing other things to make their toilet paper more sustainable.
Aria Premium Eco-Friendly Toilet Paper (12 mega rolls)
Aria says their 2-ply eco-friendly toilet paper combines sustainable manufacturing with premium strength and quality.
It's made from locally and sustainably sourced trees and manufactured using renewable energy credits.
Aria claims the toilet paper is 50% thicker and 3X stronger when wet than the leading recycled brand.
They use mega rolls (12 are equivalent to 48 standard rolls) to cut down on the number of inner tubes and packaging.
The recyclable packaging is made using 52% plant-based materials.
You can also buy 24 mega rolls and get a lower price per sheet.
Quilted Northern Eco Comfort (6 mega rolls)
Quilted Northern is another premium eco-friendly toilet paper.
They say the toilet paper offers premium softness while keeping sustainability in mind.
Each mega roll is equivalent to 4 standard rolls.
Three trees are planted for every pack sold, and the toilet paper has been made using 100% renewable energy credits.
The packaging is 52% plant-based and 100% recyclable.
Zero Waste Toilet Paper Options
As I said earlier, reusable toilet paper is by far the most eco-friendly option available to buy.
This is a zero-waste alternative because you can reuse it repeatedly and don't need to flush anything down the toilet.
It also eliminates the environmental impact of the shipping and packaging associated with toilet paper.
However, some consider the idea of reusable toilet paper to be unhygienic.
Furthermore, the wipes need to be washed frequently and this can increase the amount of times you run your washing machine, increasing electricity and water usage.
Alternatively, you could ditch the toilet paper altogether and buy a bidet.
This is an attachment for your toilet that uses water to clean up after you've used the toilet.
They're routinely used all over the world, especially in Asian countries, but for some reason, the western world prefers toilet paper.
Bidets are a low-cost option, save trees from being cut down, are very hygienic, and use considerably less water than is needed for toilet paper production.
Toilet UNpaper Re-useable Toilet Paper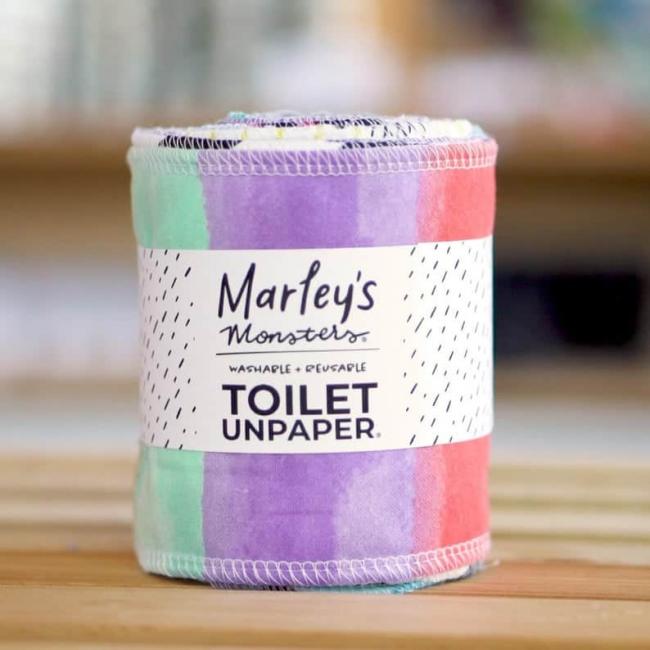 Made from 100% cotton, this re-useable toilet paper is gentle on your skin.
You simply take a sheet, wipe yourself, and then you can pop it in a wet bag ready for washing.
The wet bag makes sure you don't have to touch the cloth again to put it in the wash.
Bidet Toilet Attachment
Bidet toilet attachments like this are easy to install and have adjustable spray levels so you can minimize splashing.
This is a great option if you don't want to or don't have the space to install a full-size bidet.
Pair it with the reusable cloth above to wipe the water off after use and you have a zero waste toilet.
LUXE Bidet Neo 120
Another bidet option is to get one that integrates with your toilet seat. They have a spray wand that sits in the toilet bowl (not touching the water, don't worry!) and cleans you from underneath.
They're very convenient for anyone with reduced mobility because you can turn them on with a push of a button. This is a non-electric version, but you can also upgrade to an electric seat.
The electric seats have lots of extra features such as air dryers and heated seats.
Why Is Toilet Paper Bad For The Environment?
Globally, toilet paper production uses 27,000 trees daily, and that was in 2010 so it's likely to be a lot worse now.
As well as needing trees to be cut down, toilet paper production uses a lot of water to prepare and clean the pulp. One roll requires 37 gallons of water.
There are also some nasty chemicals involved in toilet paper manufacturing.
Chlorine is often used to dye the toilet paper white and make it feel softer, but the chemical eventually pollutes our water systems.
Summary
Whether you're just looking to switch from normal toilet paper to bamboo, or are a die-hard zero-waster, there's a lot of scope to be more sustainable in the bathroom.
With all things in life, the balance and sacrifice you're willing to make in order to be more sustainable is a personal choice.
Some of the options listed in this article may not be as sustainable as I'd like but are a big step in the right direction.
As I support more independent producers, I'm also noticing that they are working hard to eliminate less sustainable elements of their products (usually the outer plastic wraps).
Once you've swapped your toilet roll, why not swap your towels and bath mats too?