You're probably here because you want a Toto washlet.
Great choice!
Toto washlets are the crème de la crème of electric bidet seats. No questions asked.
But it can be hard deciding which one to purchase, especially when it's such a hefty investment.
I've put together this guide to help you understand each model in detail and pick the best Toto washlet for your needs.
No complicated bidet jargon. And no wasting money on gimmicky features.
Let's get right to it.
Best Overall
TOTO WASHLET S550E
The S550e is an all-singing, all-dancing washlet. It uses a specially formulated solution to clean your toilet bowl, plus it comes with an automatic lid.
Great Value
TOTO WASHLET K300
The K300 offers FANTASTIC value for money. It's a newer model that comes with unlimited hot water and a remote that can remember two user presets.
Best Budget
TOTO WASHLET C200
A solid choice. The C200 has a wireless remote and the famous Toto pre-mist feature but doesn't have a big price tag.
Toto S550e Review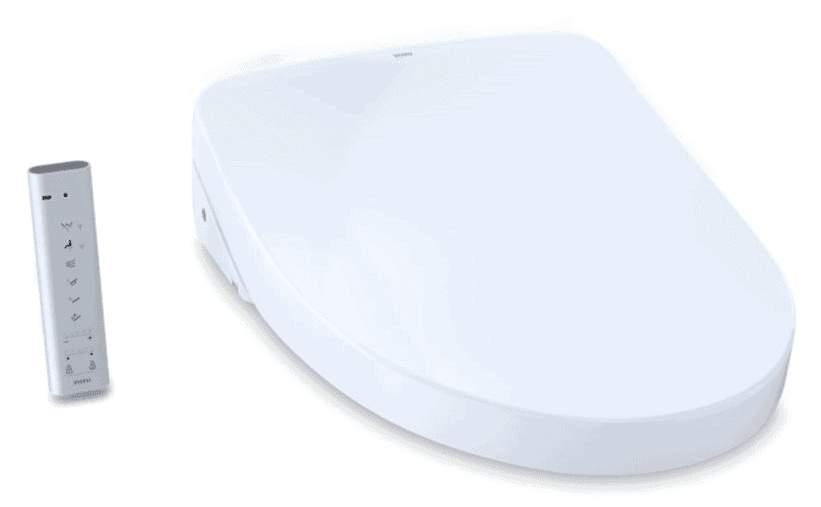 The Toto S550e (amazon link) is the Rolls Royce of bidets. 
It comes with every feature under the sun, plus more.
A unique feature you'll only find on the S550e (and its little sister, the S500e) is EWater+.
What's EWater+?
It stands for 'electrolyzed water'. The water acts as a disinfectant, limiting bacterial growth on surfaces and preventing dirt from building up.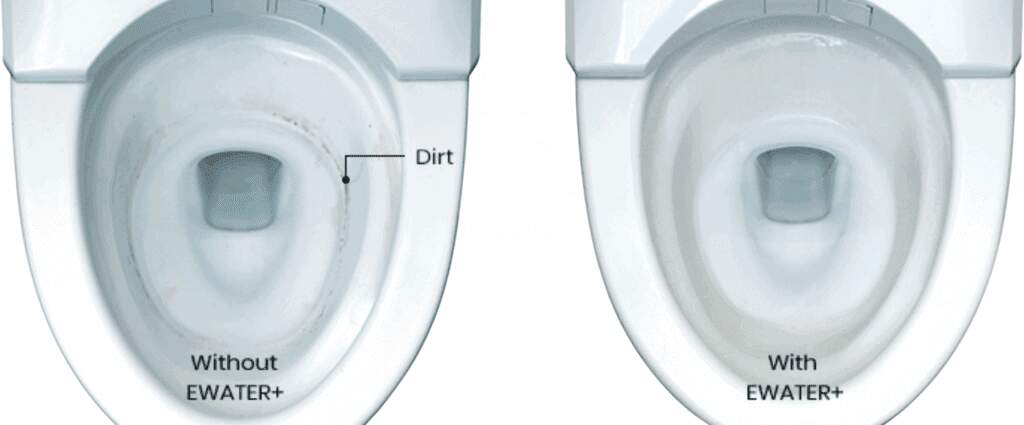 The specially formulated water is used to pre-mist (I explain this in a sec) the toilet bowl and clean the spray wands. 
It makes your toilet dirt-repellent.
EWater+ eliminates the need for harsh and expensive cleaning agents. And, more importantly, it saves you from ever having to scrub skid marks off the toilet again. (Hallelujah).
Ever get tired of lifting and closing the toilet lid?
With the Toto S550e, you NEVER have to. 
The lid automatically opens and closes. Every time you walk into your bathroom, it'll feel like you've just turned up to a 5-star hotel, and people are carrying your bags and opening the doors for you. 
For the guys especially – you can also use the remote to open and close the seat. No more touching the seat (yuk), AND you won't have to listen to anyone moaning at you for leaving the seat up. 
Win-win!
There's also an automatic night light. If you approach the toilet in the dark, the washlet will welcome you by illuminating the toilet with soft light.
Beats blinding yourself with the main light, right?
What about female specific features?
Ladies will very much appreciate the wide front cleanse spray mode.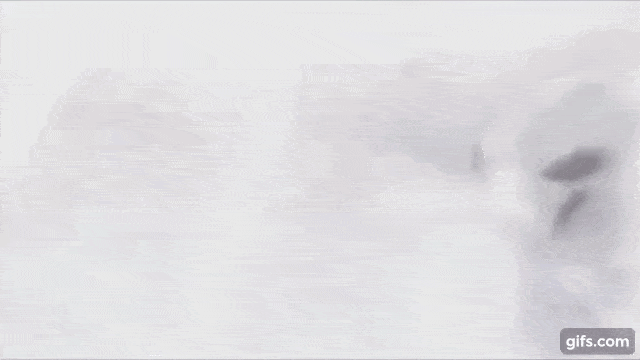 Only the S550e and the S500e Toto models offer this spray mode.
It's a full coverage, gentle spray that cleanses and soothes the frontal area. Perfect for that-time-of-the-month (sorry guys).
Along with all these fancy features, the S550e also comes with fantastic fundamentals including: 
Aerated spray to ensure a gentle but thorough cleanse
A light-up remote control that can remember two user presets
Instant unlimited hot water (tankless water heating)
A STRONG warm air dryer
A carbon filter air deodorizer
On-demand wand cleaning (and self-cleaning wand)
6 different spray modes
A heated seat
Who should buy the S550e?
The Toto S550e will completely transform the way you go to the bathroom.
If you want the very best in hygiene and convenience, this model is for you.
Check Latest Price – Toto S550e
Toto K300 Review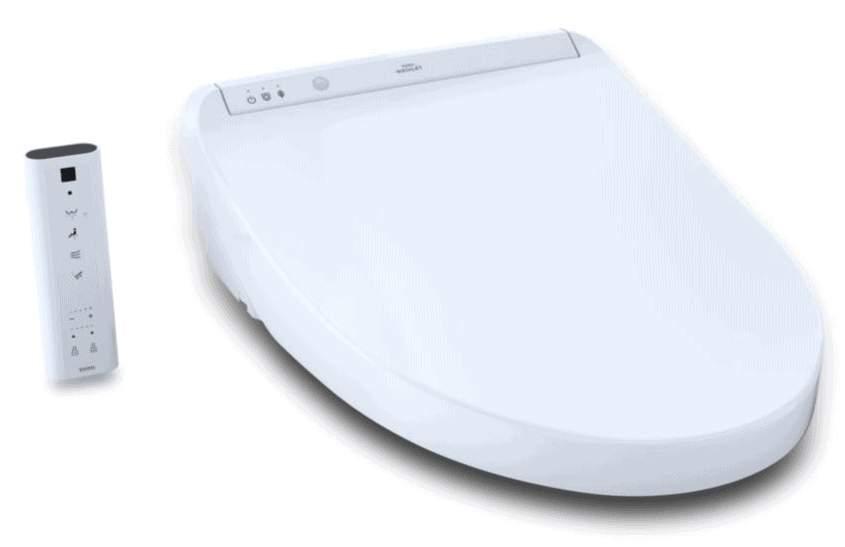 The Toto K300 (amazon link) is GREAT value for money.
It's one of Toto's newer models, so it comes with modern technologies as standard plus some added Toto extras.
An example of a recent technology is tankless water heating.
On older models, having a tank to hold the water was common practice. The tank keeps the water warm, but the volume is limited to what the tank can hold.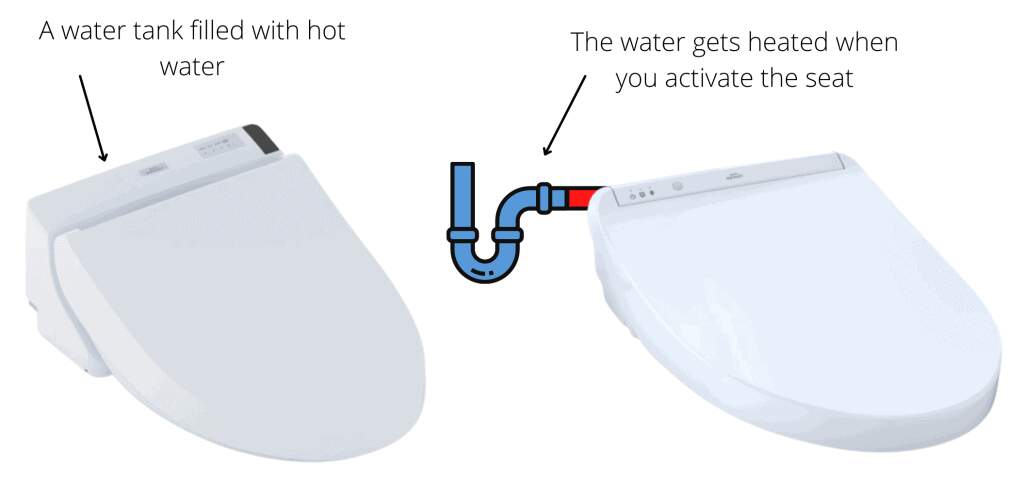 The K300 (and the S550e) use instant water heating instead. The water is heated as and when you need it.
The advantages of this include:
A slimmer, better-looking seat due to no tank (this is a big deal)
Unlimited hot water
Lower energy usage because hot water isn't being continually heated (better for your wallet AND the environment)
The seat also shares the same dryer as the Toto S550e. It has an airflow of 10.24 ft3/min. While this won't blow you away (no bidet dryer will blow you away), it makes it the best on the market. 
One of the 'Toto extras' I mentioned earlier is pre-mist. This is a feature you'll ONLY find on Toto washlets.
And it's pretty cool.
What's pre-mist?
You can think of pre-mist like oiling a pan. You use oil to make sure your food doesn't stick to the pan while you're cooking.
Pre-mist does the same thing but to your toilet bowl.

The bidet automatically mists the toilet bowl water as you sit down. The light covering of water acts as oil and prevents any debris from sticking. 
No more skid marks!! (I'm obsessed).
The K300 uses normal water to do this, while the S550e uses EWater+.
Other features include:
Aerated spray to ensure a gentle but thorough cleanse
Remote control with two user presets
A self-cleaning wand
A carbon filter air deodorizer
4 spray modes (no pulsating)
A heated seat
Who should buy the K300?
The K300 is for people who want modern features, but don't mind missing out on the added luxuries such as an automatic opening and closing lid.
Check Latest Price – Toto K300
Toto C200 Review
Note: Toto has released a new version of this – the Toto C5. Click here to see my comparison of the C200 and the C5.
For those of you after a budget option, I recommend the Toto C200 (amazon link).
It's a solid bidet that comes with some high-tech features but not the price tag.
Like the K300, it has pre-mist, a unique Toto innovation. And a wireless remote. The C200 is a budget Toto option that comes with a wireless remote, which is why I've featured it here.
The remote has multiple benefits over a control panel. 
It's much easier to reach and use. With a control panel, you have to contort yourself to see the buttons. With a remote, they're right in front of you. This is especially important if you're a larger user or have mobility issues.
The remote can remember two different user presets. This means you don't have to re-adjust the settings every time. You can simply press one button, and the bidet will revert to your favorite temperature, position, and pressure.
An air deodorizer is a feature you'd typically only find on a more expensive bidet. But the C200 has one.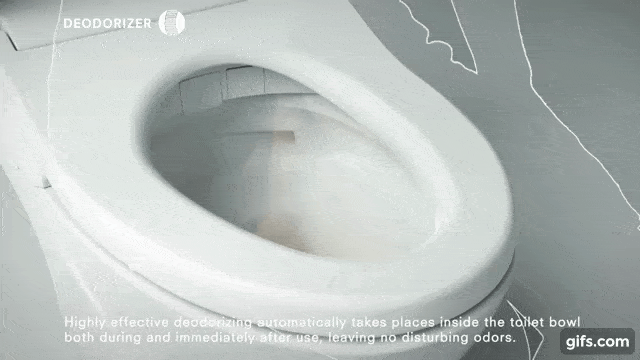 The deodorizer draws air from in and around the toilet then passes it through an ionized carbon filter. The filter captures any nasty smells leaving your bathroom smelling F-R-E-SSSS-H.
Ever hung around in the toilet for a few minutes to make sure it doesn't smell? You won't have to do that again.
The Toto C200 also comes with:
Aerated spray to ensure a gentle but thorough cleanse
A self-cleaning wand
A warm air dryer
5 spray modes (including pulsating and oscillating)
A heated seat
My main gripe with the C200 is the raised profile of the back of the toilet seat. Because it's an older model, it uses a water tank which increases the height by around two inches (compared to the K300). 
Check out the picture below to see what I mean.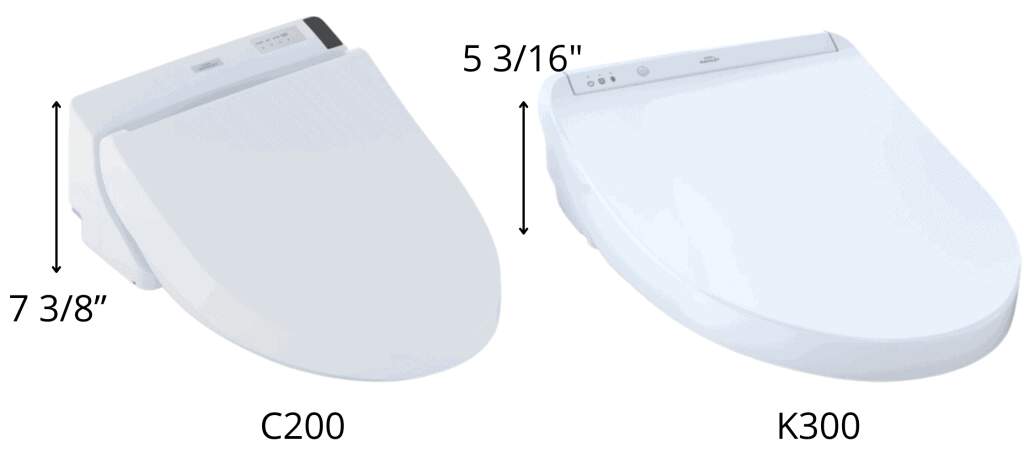 Who should buy the C200?
The C200 is a great entry-level Toto washlet. If you're on a limited budget but still want the quality Toto is known for, the Toto C200 is a great choice.
Check Latest Price – Toto C200
Other options
The S550e, K300, and C200 are my recommendations for the best Toto washlets, but there are other options.
Here's a rundown.
Toto S500e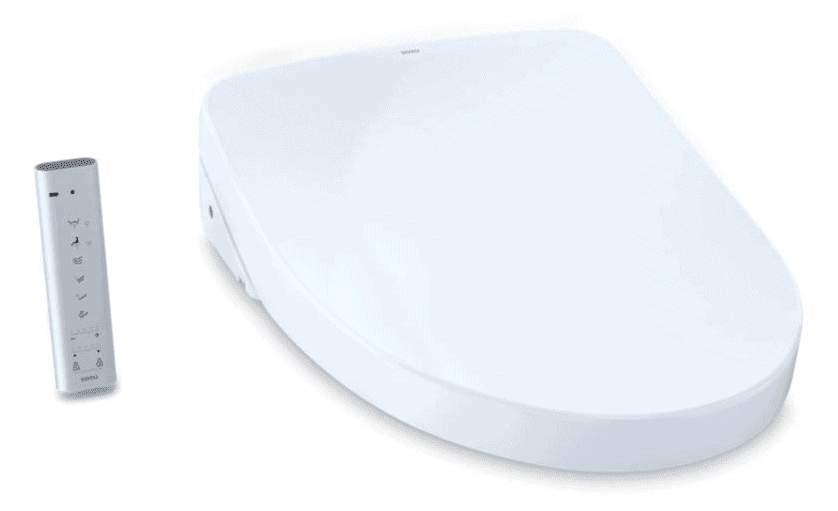 The Toto S500e (amazon link) is the S550e's little sister. My sister is nearly as good as me, but not quite (Sorry Emma).
The same goes for the S500e.
It has everything but the nightlight and the automatic opening and closing lid.
The only time I'd suggest opting for the S500e over the S550e is if you have a small bathroom but still want an ULTRA-luxury bidet. 
The lid opens as you approach the toilet, and in a small bathroom, you might find that it's a tad too sensitive. Having the lid open and close every time you go into the bathroom could get annoying.
Check Latest Price – Toto S500e
Toto C100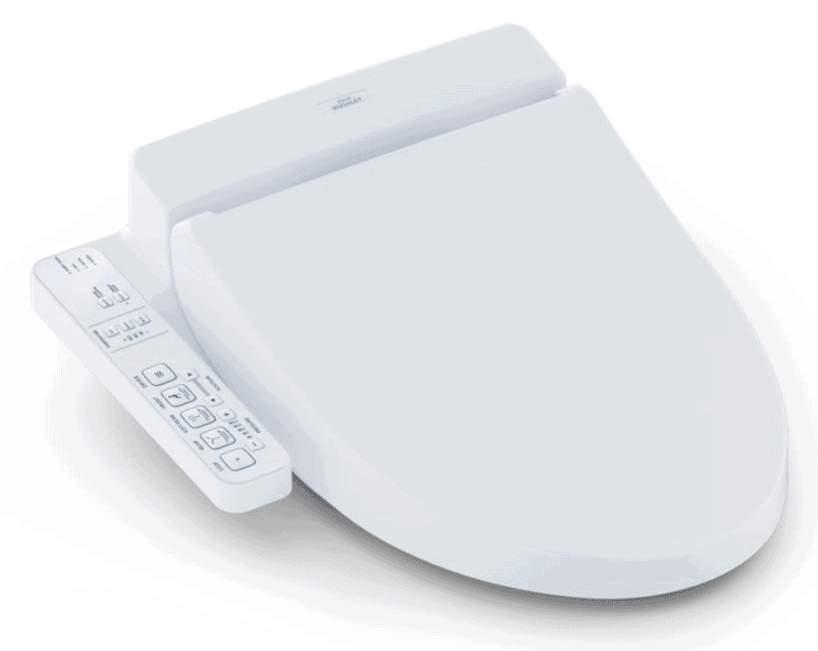 Note: Toto has released a new version of this – the Toto C2. Click here to see my comparison of the C100 and the C2.
The Toto C100 (amazon link) is the same as the C200, but it comes with a side control panel instead of a wireless remote control.
Tip: click here for a more in-depth comparison of the C100 vs the C200.
If you're worried about losing the remote (e.g. if you have kids who manage to lose EVERYTHING), perhaps a side panel makes more sense. I like having a remote for its ability to remember user presets – the control panel doesn't have that.
The C100 is also missing the pulsating spray. But it has an air dryer, a deodorizer, auto energy saver mode, and pre-mist.
Check Latest Price – Toto C100
A100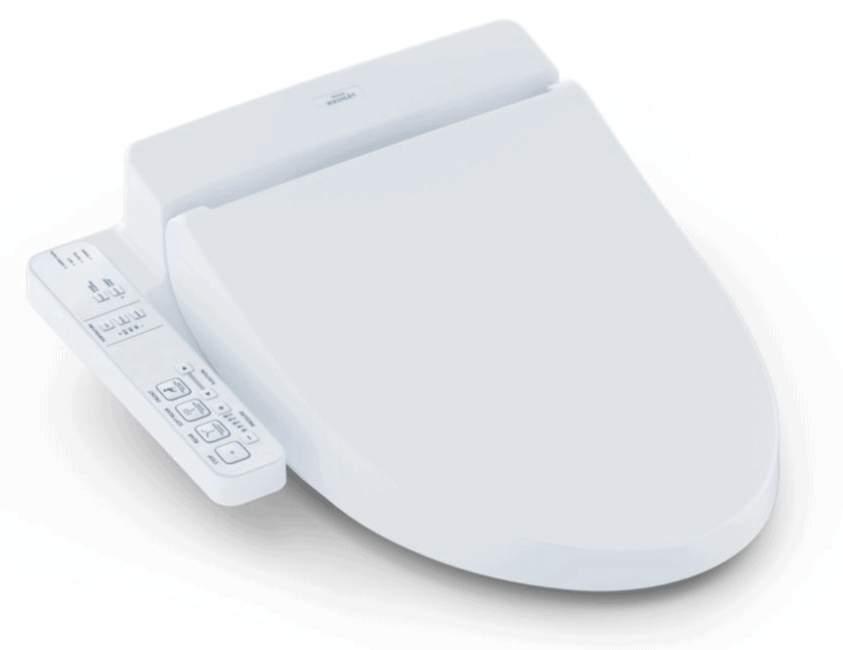 The Toto A100 (amazon link) is Toto's most basic bidet. 
It's designed for those on a strict budget who still want the quality that Toto is famous for.
With the side panel control, you can personalize the water temperature and pressure, as well as the temperature of the heated seat and the wand position.
The A100 has a self-cleaning wand and offers the oscillating spray mode. But it doesn't have an air dryer.
Check Latest Price – Toto A100
Other types of Toto bidets
Portable bidet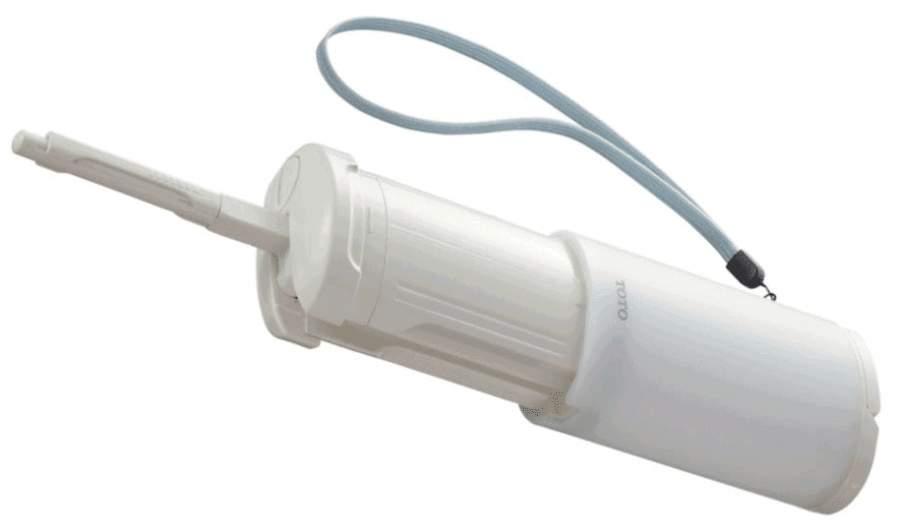 Why settle for only having the magic of Toto when you're home?
With this Toto travel bidet (amazon link), you can carry that magic with you everywhere you go.
Here's how it works:
Fill the bidet with water from the tap
Release the spray wand
Spray (you can pick from the regular or soft setting)
Having a portable washlet means you'll be able to walk out of ANY bathroom feeling fresh and confident. Work, friends houses, restaurants and hotels.
And don't worry.
It's small and discrete enough to fit in your bag, so you won't have to answer any awkward questions.
Portable bidets are also great temporary options for renters.
If you want to learn more about portable washlets, take a look at my guide to the best portable bidets for both home and travel.
Check Latest Price – Toto Travel Washlet
Integrated toilet (G400 / Neorest 700H)
Are you renovating your bathroom? Or maybe it's time for a toilet upgrade?
Don't buy anything without looking at Totos integrated toilets first.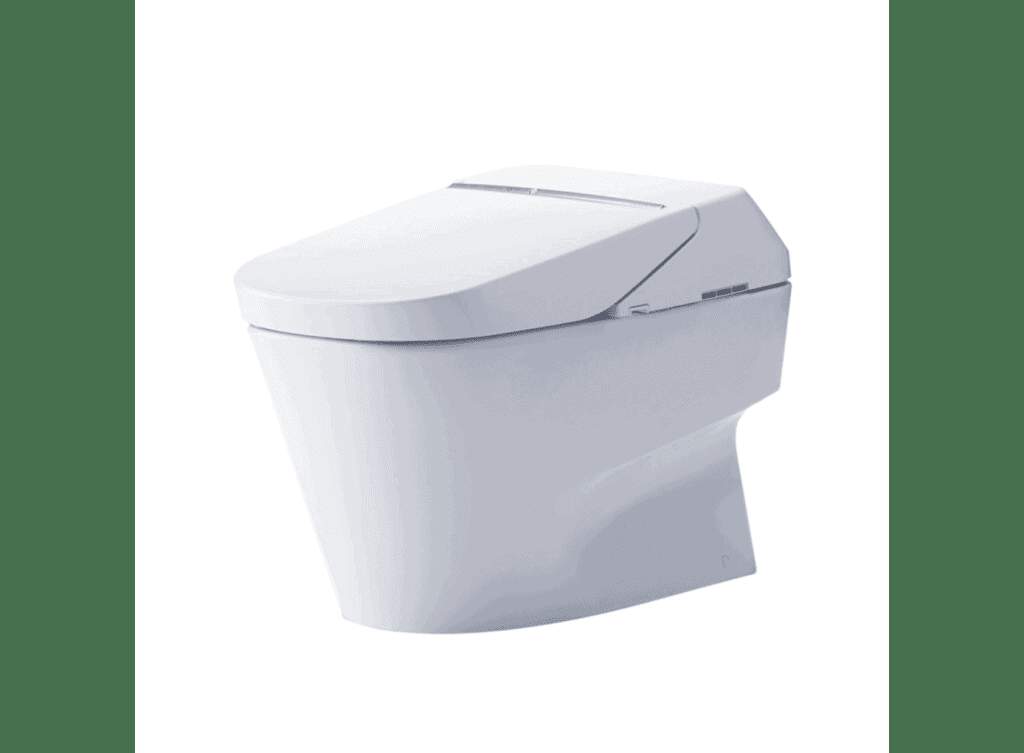 What's an integrated toilet?
It's a toilet with a pre-installed bidet.
The two best options are the G400 (most popular) or the Neorest 700H (premium). 
Explaining all these toilets' benefits is a whole other article, but I'll introduce two of the highlights.
Automatic flushing. AUTOMATIC FLUSHING! Using one is like being transported to the future.
The toilet will sense you standing up and engage the 3D tornado flush, which uses three nozzles to create a super powerful flush. Nothing will be left behind.
And get this.
If you opt to only use 0.9 gallons of water per flush you can save up to 35% more water than the standard 1.6 gallons (there's also a 1.28-gallon option). 
As well as all the hygiene benefits the bidet offers, the toilet bowl has a CEFIONTECT® ceramic glaze. (I know, I know… I said no jargon).
But this one is easy to explain.
The glaze creates an extremely smooth surface that's hard for anything to stick to.
Combine this with the pre-misting feature there's virtually a 0% chance of any residue being left on the toilet bowl.
Check Latest Price – Toto G400
Check Latest Price – Toto Neorest 700H
What's the difference between the Toto S500 series and the Toto S300 series?
The main difference between the two series is the dimensions of the toilet seat.
The Toto washlet S300e models were the original premium offering and were made to fit round toilet seats.
The S500e models are newer and have been designed to fit elongated toilet seats.
A second difference is that because the S500e models are newer, you get the added benefit of an on-demand wand cleaning, a feature not available in the S300e or S350e (amazon links).
What is Washlet+
If you've done even a small amount of research on Toto washlets, you'll have come across the term washlet+.
Washlet+ is a feature that means that you can hide the power cords.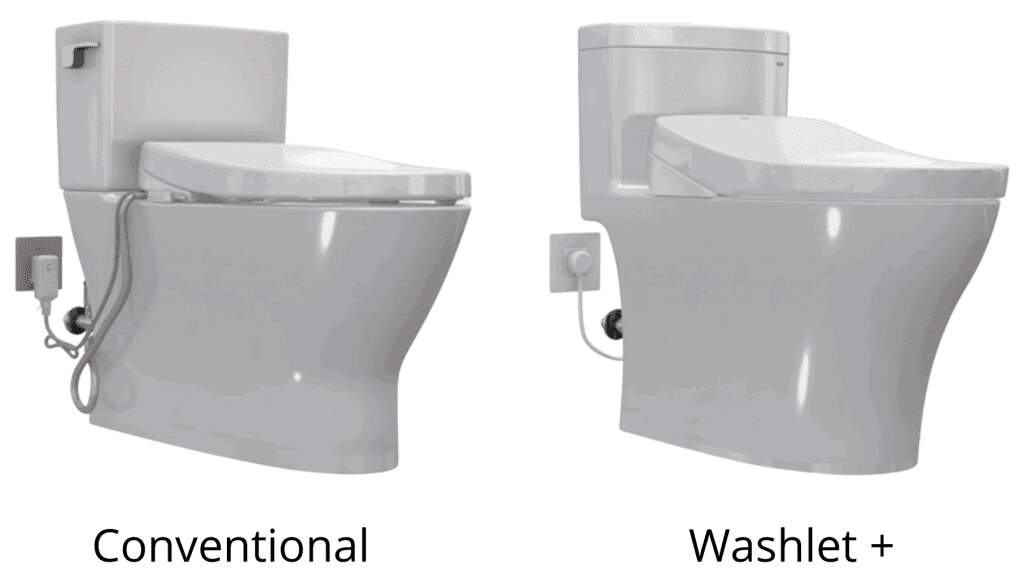 This makes your toilet looks better, and also helps keep the wires away from danger. If you own a dog, you know EXACTLY what dangers I'm talking about… I've lost two iPhone cables to my dog this year (RIP).
But, the feature is only compatible with specially designed Toto toilets.
Unless you have one of these toilets or plan on buying one in the near future you don't need to worry about getting a washlet+, just get the normal version.
Can a Toto Washlet be installed on any toilet?
Toto washlets can be installed on most toilets, but as always, there are some exceptions. 
Your toilet needs to be the correct shape and leave enough distance between where the tank and the bowl meet. French curved toilets are one of the few examples where the toilet shape is an issue.
The best way to avoid buying a bidet seat that doesn't fit is to measure your toilet's dimensions and then compare them against the dimensions the washlet requires.
Buyers guide
Before you buy your toto washlet here are some things to consider:
Make sure you have an electrical output near the toilet
Toto washlets require a 120-volt power source somewhere near the toilet. The supplied power cords are 4 feet long, so that's the kind of distance you have to play with.
Don't have one within range?
That's okay, you just need to get a little creative with extension leads. Or you could get an electrician to come and install an outlet. 
Decide which features are must-haves
The wide array of features can be overwhelming, especially if you're a first-time buyer.
To make it easier, take some time to learn about each feature and then decide if it's one of your must-haves.
My must-haves are:
A remote control instead of side panel
A warm air dryer
A tankless heating system rather than a water reservoir
Remember.
A Toto is a LONG TERM investment. 
If you're feeling unsure whether a particular function will be worth it, I suggest going for it.
There's nothing worse than wishing you had something later down the line. 
I always wish I went for the newest iPhone instead of an old budget one – don't make the same mistake.
Set realistic expectations
While these bidet seats are undeniably fantastic, users can fall into the trap of expecting too much.
A common misconception is around the strength of the dryer and the water stream.
A bidet's primary aim is to protect and clean your sensitive regions. Firing intense bursts of water or warm air at these areas could cause discomfort, something every manufacturer tries hard to avoid.
The pressure provided is more than enough to give an efficient cleanse, but it might not feel as strong as you like. Likewise, the dryer will dry you, but it'll take at least a minute or two.
Most users still keep some toilet paper in the bathroom for when they're in a hurry.
If having powerful water pressure is of paramount importance to you, then consider getting a non-electric bidet toilet seat. These tend to have the most substantial pressures because they tap directly into your mains water supply.
Toto washlet installation guide
As I explained above, the first thing to check is that you have a power source somewhere nearby.
Once you've got over that hurdle, you're ready to go.
The bidet seats are easy to install and you'll only need a few simple tools.
The basic steps are:
Remove current toilet seat
Install the mounting bracket
Connect the pre-assembled Toto washlet to the toilet
Turn off your water and flush the toilet until the tank is empty
Remove the water pipe from your tank
Attach the T-Valve (this allows you to split your water supply between the toilets tank and the Toto washlet)
Reconnect the water pipe to your tank via the T-Valve
Connect the water hose to the Toto washlet via the T-Valve
Turn the water back on and plug in the Toto washlet
Check the Toto washlet is turned on
If you're more of a visual person, I recommend this installation tutorial from Toto:
Remember, if you don't feel confident enough to install the bidet seat yourself, you can always hire a professional to do it for you. It should take a plumber around 30 minutes.
Toto washlet comparison table
| Features | A100 | C100 | C200 | K300 | S500e | S550e | S300e | S350e |
| --- | --- | --- | --- | --- | --- | --- | --- | --- |
| Check Price | Price | Price | Price | Price | Price | Price | Price | Price |
| Rear Wash | | | | | | | | |
| Soft Rear Wash | | | | | | | | |
| Front Wash | | | | | | | | |
| Wide Front Cleanse | | | | | | | | |
| Oscillating Spray | | | | | | | | |
| Pulsating Spray | | | | | | | | |
| Water Pressure Control | (5) | (5) | (5) | (5) | (5) | (5) | (5) | (5) |
| Water Temperature Control | (3) | (3) | (5) | (3) | (5) | (5) | (5) | (5) |
| Wand Position Adjustment | | | | | | | | |
| Tankless Instant Water Heating | | | | | | | | |
| Dryer With Temperature Control | | (3) | (3) | (5) | (3) | (5) | (5) | (5) |
| Air Deodorizer | | | | | | | | |
| Heated Seat With Temperature Control | (3) | (3) | (5) | (3) | (5) | (5) | (5) | (5) |
| Soft Close Seat/Lid | | | | | | | | |
| Heated Seat Sensor | | | | | | | | |
| Automatic Open And Close Lid | | | | | | | | |
| Night Light | | | | | | | | |
| Quick Release | | | | | | | | |
| PreMist | | | | | | | | |
| eWater+ | | | | | | | | |
| Self Cleaning Wand | | | | | | | | |
| On-Demand Wand Cleaning | | | | | | | | |
| Auto Energy Saver | | | | | | | | |
| Energy Time Save | | | | | | | | |
| On/Off Button | | | | | | | | |
| Controls | (P) | (P) | (R) | (R) | (R) | (R) | (R) | (R) |
| Elongated Size | | | | | | | | |
| Round Size | | | | | | | | |
| Different Colour Options | | | | | | | | |
| Different Style Options | | | | | | | | |
(5)/(3) refers to how many different temperature settings there are to pick from
(P)/(R) refers to whether the controls are on a side panel or a remote control.