Update 08/03/2021: Toto has now released the C2 and C5 washlets, which replace both the C100 and C200 respectively. Check out my comparison of the C2 and C5 here. I highly recommend purchasing one of the newer models now (unless the C100 or C200 are drastically cheaper).
Choosing between bidets can be a daunting task, especially with so much confusing jargon online.
I'm here to help clear up the confusion and let you know if that pulsating spray really is better than just the standard oscillating version. (Hint: I think it is).
In this review of the Toto C100 VS C200 I'll cover:
How to decide if you need the C200's remote
If the C200's pulsating cleanse is worth the extra money
A run-down of every other difference between the two models
Let's get right to it.
So, what's the difference between the Toto C100 and C200?
The biggest difference is in how you control the seats. The C100 uses side panel controls, whereas the C200 comes with a wireless remote that allows user presets. The C200 is the more premium option, so also has slightly more to offer. For example, the C200 has five spray modes while C100 only has four.
Best Overall
Toto C200
A superb choice. Comes with a remote control, multiple user-presets, and Toto's pulsating spray mode.
Great Budget Choice
Toto C100
A great bidet, but lacks user presets and a convenient wireless remote.
Also Consider
Toto K300
A newer Toto washlet, offering a slimline profile and tankless, unlimited heated water.
Specifications (size, color, and shape)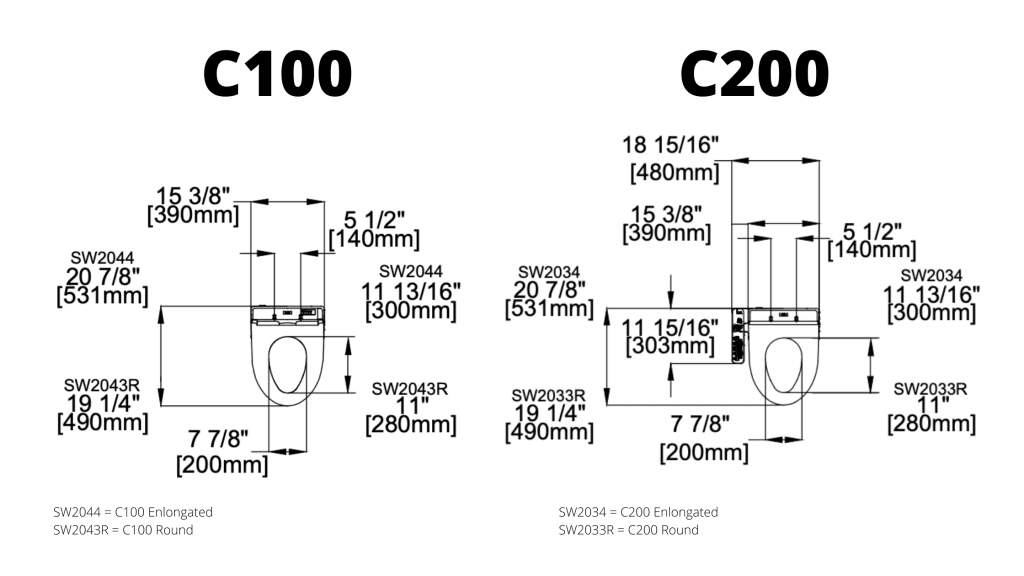 Both Toto washlets are available in two different colors and two different shapes.
You can pick from either Cotton White or Sedona Beige, and there are options for both round and elongated toilet seats.
The C200 is a better fit for smaller bathrooms because it's about 3 inches thinner. This is due to the lack of a side panel control (more on that later).
The Toto C200 also looks more stylish and sophisticated.
Well, at least I think so.
The lack of the slightly awkward looking control panel allows the C200 to blend in effortlessly in any modern bathroom. 
Both the seats require a power source nearby. If this isn't possible then don't worry, there are plenty of other bidet seat options that don't require electricity.
Check Latest Price (C100)
Check Latest Price (C200)
Seat
Both washlets have a heated seat with variable temperature settings. The washlets can sense when someone is approaching and will automatically start warming the seat.
Furthermore, both the seats have a slow close lid to prevent slamming. 
Controls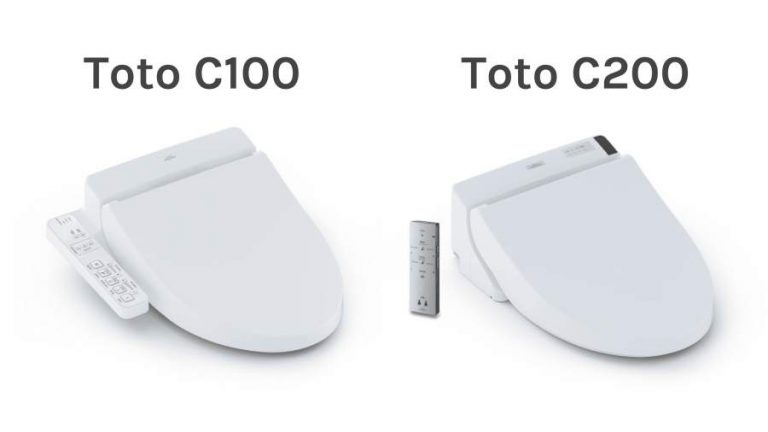 The control system used is by far the most significant difference between the Toto C100 and the Toto C200.
The C100 has a control panel that's attached to the washlet and sticks out (kind of like a one-sided armrest), whereas the C200 has a separate wireless remote control for the easiest operation.
Both the side panel and the remote control have some unique pros and cons.
Let's take them one by one.
Check Latest Price (C100)
Check Latest Price (C200)
Aesthetics
Swapping the control panel for a detached metallic remote gives the toilet a sleeker, more streamlined aesthetic.
If you're style-conscious, the Toto C200 offers a clean and modern look, without any distractions.
Ease Of Use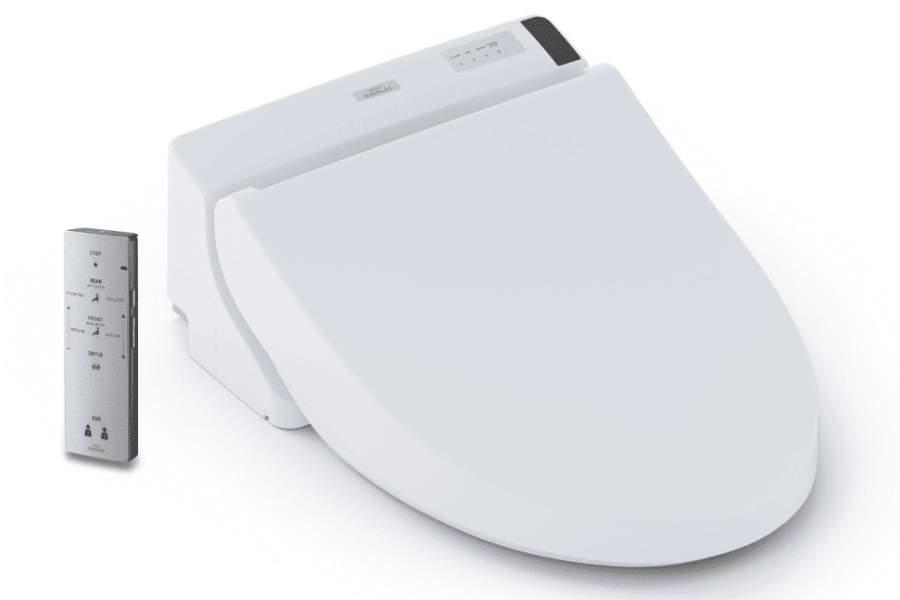 Can you imagine buying a new TV and it NOT coming with a remote? Gone are the days of having to get up off the sofa and manually fiddling with cumbersome, awkwardly placed buttons.
You might be thinking "I'm already on the toilet, I don't have to get up!"
And you'd be right. Kind of.
A side panel is harder to reach than a remote. This is especially true for larger users or anyone with reduced mobility. 
The benefit of the remote is simple. No having to contort yourself to reach around and operate the control panel.
PS. The remote also has more functions. More on this later.
If you have guests round, it's also a much more pleasant experience showing them the remote rather than the control panel. (Yes, all my friends know that I'm slightly obsessed with bidets).
In defense of the Toto C100, the remote control isn't for absolutely everyone. If you're prone to losing things, have small kids, or on a tight budget, the side control panel will be a better fit.
Check Latest Price (C100)
Check Latest Price (C200)
Storage
One positive to the side panel is that it can NEVER go walkabouts.
The remote comes with a docking station for storage, but it can easily be moved away from the toilet or even worse, lost. Replacements are available but are by no means cheap.
Take this replacement remote unit as an example. (Damn!).
Remotes can also be accidentally dropped out of reach while you're using the washlet. This would be especially inconvenient for anyone who would find the remote hard to pick up.
Update: It has come to my attention that Toto has now included an "anti-theft" mechanism on the remote control wall mount. Probably more aptly named "anti-kids-losing-the-remote-mechanism".
It's optional so you can still use it as a regular wall mount or choose to secure it.
Pre-Programmed Settings
If you've ever had the joy of sharing your car with your other half, you'll know just how ANNOYING it is to have to readjust the mirrors every. single. time.
At least until every new car model started shipping with memory presets as standard. 
The remote control on the C200 lets you do just that.
You can pre-program up to two different combinations of wand position, water temperature, and water pressure.
Pressing just one button recreates your EXACT preferences. Heaven in bidet form.
This isn't possible with the C100. You have to manually adjust the settings to your liking on each use.
Check Latest Price (C100)
Check Latest Price (C200)
Power Supply
This probably won't swing your decision either way. But it's worth noting.
The remote that comes with the C200 is battery operated. This means you'll have to change the batteries when they inevitably run flat.
The remote uses two AA batteries (the normal kind), so will last a good couple of years before they need replacing.
The C100 control panel is connected directly to the mains and doesn't require any batteries.
Check Latest Price (C100)
Check Latest Price (C200)
Spray Patterns
The Toto C200 comes with 5 spray patterns compared to the Toto's 4 spray patterns. 
Here's a quick breakdown:
Rear cleanse
Soft Rear cleanse
Front cleanse
Oscillating spray (wand moves backwards and forwards)
Pulsating spray (C200 only)
What's the pulsating spray pattern and why do I need it?
The pulsating spray option blasts off stubborn debris by alternating between medium and high water pressure. 
This means that you'll feel fresher and more cleansed versus using an oscillating wash alone.
The best thing about the pulsating spray is that you can use it IN COMBINATION with the oscillating mode.
Here's a couple of illustrations of how the different spray modes work.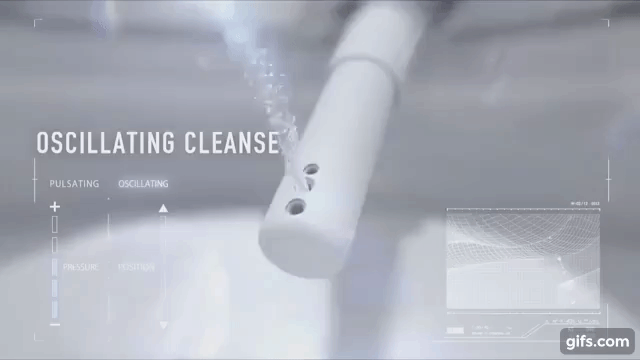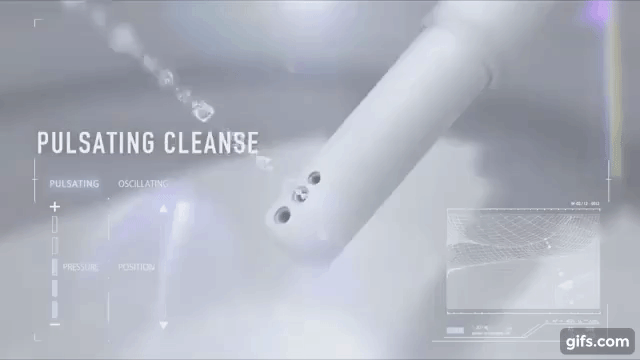 I like to think of it like this:
Oscillating – reaches all areas for maximum coverage
Pulsating – ensures the areas reached are thoroughly cleaned
Check Latest Price (C100)
Check Latest Price (C200)
Customization
The customizability options on all Toto models are impressive, and these washlets are no exception. Both C100 and the C200 allow the user to:
adjust the wand position
change the spray pattern
change the water pressure (both have 5 settings to pick from)
change the temperature of the air, water, and seat
What's the difference between the two models?
The C100 offers three temperatures for the water, air, and seat, whereas the C200 comes with five different options.
More customizability means you'll be able to get the perfect wash settings for YOU. This is crucial for a comfortable bathroom experience.
The water, seat, and air temperature ranges are identical on both models. The difference is how much flexibility you have within these ranges.
Here's a quick overview of the specs:
Water temperature –  95°F ~ 104°F
Air dryer temperature – 86°F ~ 140°F
Heated seat temperature – 82° F – 97°F
The Toto C200 allows you to fine-tune the dials into granular levels so you're never uncomfortable.
Check Latest Price (C100)
Check Latest Price (C200)
Cleaning
Both the Toto C100 and C200 have industry leading hygiene features. They're also identical on both models – no differences in this section.
Toto's proprietary air deodorizer (standard on both models) cleanses the air around the toilet using ionized carbon filters. 
You'll never have to deal with unpleasant bathroom odors again.
Both models also come with Toto's Premist functionality as standard. 
Premisting (is that even a word?) the toilet bowl with a light coating of water before each use prevents debris from sticking to the bowl. 
Toto's own research shows that this simple feature eliminates dirt 80% better with each flush.
No more disgusting skidmarks. Ever again.
Here's Toto's Official YouTube video to demonstrate the technology in action (thankfully a computer simulation and NOT real poop).
Both washlets also come with a quick-release mechanism. You can remove the seat by pressing a button, making it simple to clean underneath.
Finally, both models have a self-cleaning wand. The wand automatically cleans itself before and after use, as well a periodically throughout stretches of zero use.
Check Latest Price (C100)
Check Latest Price (C200)
Energy Saving
Theres no difference in the capabilities of the washlets here.
The AI-powered energy saver function learns when you don't use the toilet and powers off non-essential functions.
This reduces your electricity and water consumption. There's no need to worry about yet another appliance clocking up big electric bills.
Toto say the AI powered pattern detection takes about 10 days to learn your exact usage.
If you happen to use the toilet during an 'energy-saving' period. Don't worry. The only difference you'll notice is that the seat won't already be warm as soon as you sit down.
Final Thoughts
Ultimately, your decision on which washlet is best will come down to two things. 
How much you value the convenience of the remote and its custom presets. And the price difference between the two models.
If the price difference is pretty small it's a no-brainer for me. I'd get the Toto C200 every time.
Buying a bidet is a significant LONG-TERM investment. I'd much rather spend just a few more dollars on something I know I won't be wanting to upgrade in a few months.
"When should I buy the Toto C100 over the C200?"
Buy the Toto C100 if you're on a tight budget, but still want all of the core features Toto is famous for.
Yes, you'll lose out on some personalization and flexibility. But you'll still own a solid bidet from the most luxurious and well-respected brand on the market.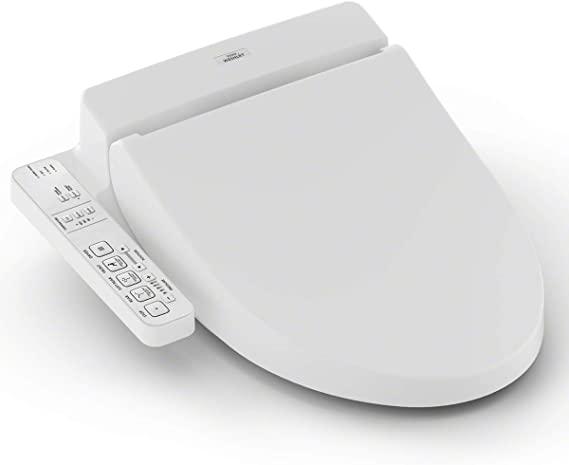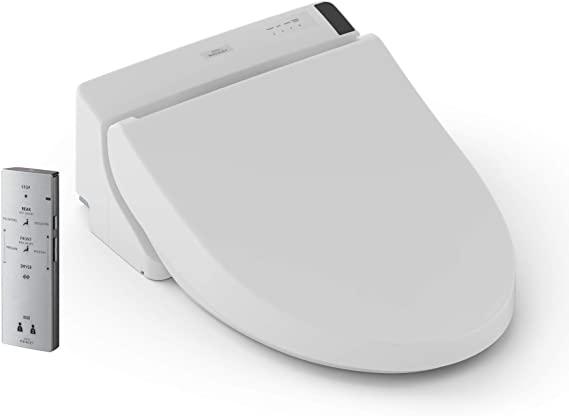 Quick Comparison Table
| Features | C100 | C200 |
| --- | --- | --- |
| Rear Wash | | |
| Soft Rear Wash | | |
| Front Wash | | |
| Oscillating Spray | | |
| Pulsating Spray | | |
| Water Pressure Control | 5 Settings | 5 Settings |
| Water Temperature | 3 Settings | 5 Settings |
| Wand Position Adjustment | | |
| Dryer With Temperature Control | 3 Settings | 5 Settings |
| Deodorizer | | |
| Heated Seat With Temperature Control | 3 Settings | 5 Settings |
| Soft Close Seat/Lid | | |
| Heated Seat Sensor | | |
| Quick Release | | |
| Pre Mist | | |
| Self Cleaning Wand | | |
| Auto Energy Saver | | |
| Controls | Side Arm | Remote |
| Elongated Size | | |
| Round Size | | |
| Different Colors | | |