Baby wipes come in handy to clean off a child after soiling a diaper. (Click here for our top picks for biodegradable diapers!) They're easy to use – wipe clean and toss the wipe in the trash can. However, it's critical to consider the environmental issues with this ease. Biodegradable wipes solve this problem – they dissolve when buried or soaked in water.
You've come to the right place if you're interested in switching over to biodegradable baby wipes. Read on to learn why biodegradable baby wipes are popular and our top picks.
Why Are Biodegradable Baby Wipes Popular?
Biodegradable baby wipes have gotten more popular over the years. WWhat'sthe reason behind this uptick? Eco-conscious wipes are more expensive and often less durable. Why do people select them over traditional wipes?
Biodegradable baby wipes have gotten popular because they:
Are better for the environment
Contain fewer chemicals and are better for children
Are made with more care
They're ideal for the world and children.
There's a lot of good that comes with biodegradable baby wipes. If you'resomeone who wants to take care of both their child and the world, it might be an excellent idea to switch over to this baby wipe alternative.
With so many brands of biodegradable baby wipes, it can seem overwhelming to select one that works for your life. How do you know which ones are good? We've got you covered.
Top Baby Wipe Picks
Out of all the biodegradable baby wipes on the market, we found these seven to be the best. These are free of harsh chemicals and will dissolve when thrown away faster than expected. All come at different price points, so you can find one that works well for whatever your life requires. Let'sdive into these top picks right away.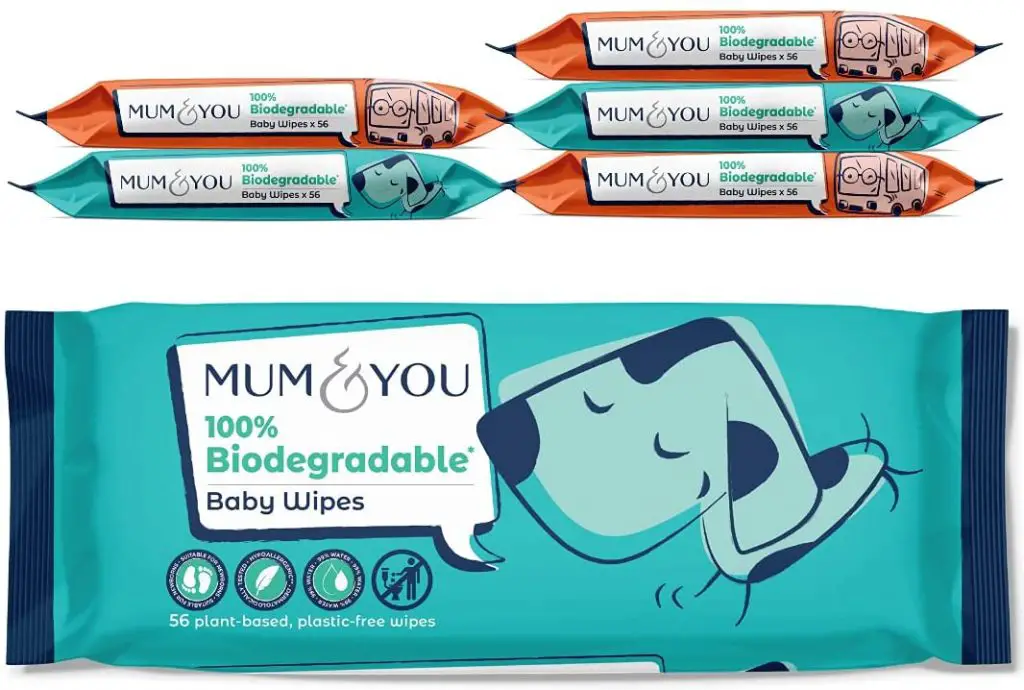 Not only do Mum & You Biodegradable Baby Wipes come in cute packaging, but tthey'realso excellent for the environment. They're 99.4% water that will break down underground in 15 days.
Mum & You Biodegradable Baby Wipes are:
Dermatologically tested for sensitive skin
Made of viscose for fast dissolve
Absent of plastics that would prevent biodegrading
They're more durable than other brands, thanks to their fibrous structure.
You can find a pack of 6 for $22 on Amazon. Mum & You Biodegradable Wipes can even come in handy for purposes outside of baby wiping, like cleaning off tables. They won't leave chemical residue on your surfaces, and they're mostly made of water!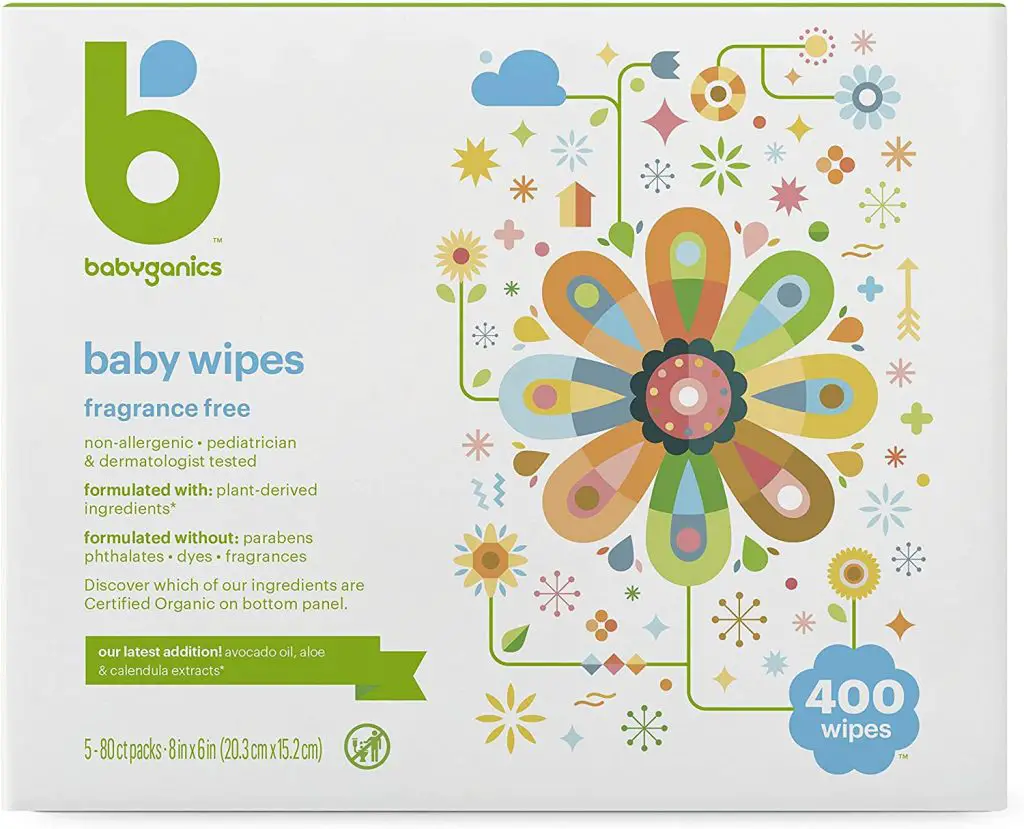 Most of the time, wipes shouldn't be shouldn't flushed. However, Babyganics Flushable Wipes are designed to go down the toilet. They are made of a material that falls apart quickly when soaked in water.
Babyganics Flushable Wipes are:
Never tested on animals, no matter what
Unscented and hydrating for the ultimate clean
In recyclable packaging so nothing goes to waste
Harsh chemical free for sensitive skin
Your child and the environment will benefit from this brand.
You will pay $15 for five packs of Babyganics Flushable Wipes, each with 80 wipes inside. They're one of the most convenient biodegradable choices out there.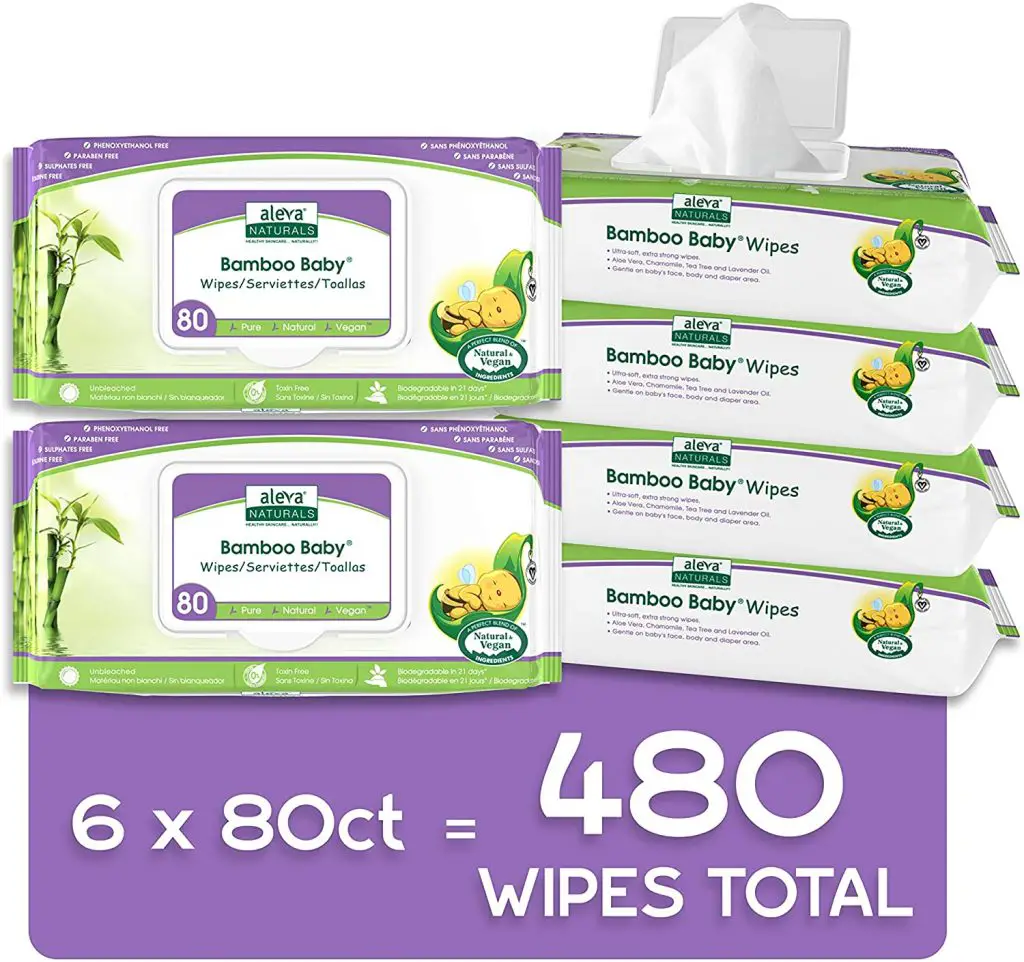 Aleva Naturals Bamboo Baby Wipes are made of rayon and bamboo fibers, making the material soft. It also makes them durable. They are designed to dissolve within 21 days when buried under the ground.
Aleva Naturals Bamboo Baby Wipes are:
Full of organic essential oils to soothe
Free of parabens and harsh chemicals
Soft and unbleached for sensitive skin
There's nothinThere'ser than these wipes.
You'll pay $28 for a pack of 6 on Amazon. If you want soft and sturdy bamboo wipes, these are the best choice.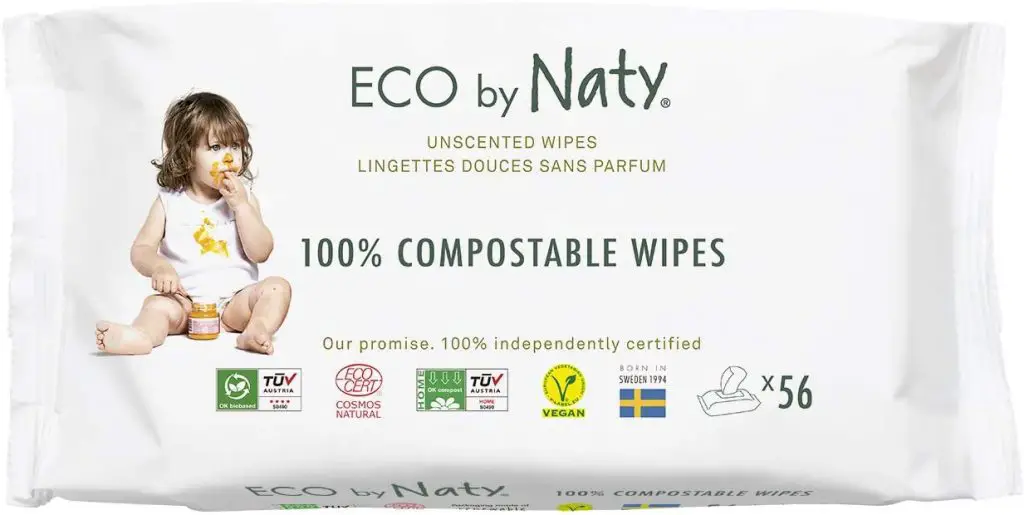 Eco By Naty is a brand that has been around for a long time, establishing itself as a reliable name among those who care. They were awarded the Ecocert COSMOS Certification for their baby wipes, and they're 100% compostable.
Eco By Naty Baby Wipes are:
Dermatologically tested for sensitive skin
Cruelty-free
Plastic-free to allow them to dissolve
Packed in environmentally conscious packaging
They're some of the most environmentally conscious choices out there.
You can find a pack of these wipes for $40 for a pack of 12. You can feel confident knowing you're buying from a trusted brand.
Not only have the Jackson Reece Kinder Wipes received the Mom's Choice Award, buMom'sy've also received they've excellence award. They're organic wood pulp- both biodegradable and compostable. There are water-based options and plant-based options.
Jackson Reece baby wipes are:
Chemical-free for sensitive skin
Minimally packaged
Scent-free
You'll find them one of the cleanest choices on the market.
The Jackson Reece Kinder Wipes are available in packs of 6 on Amazon for $22. They're a clean and safe option.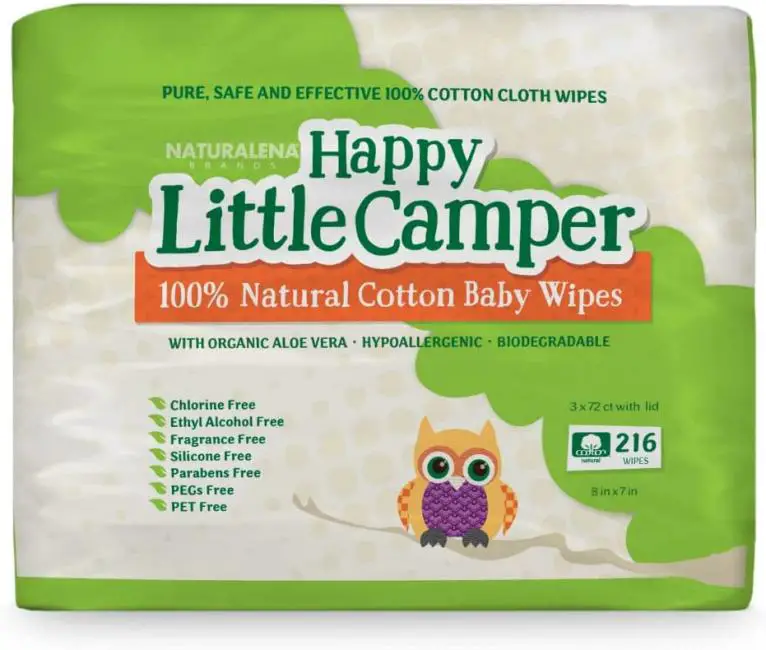 Happy Little Camper is another brand that makes biodegradable baby wipes. They're made of 100% wood pulp – which has no trouble dissolving in water. They meet standards for flushable wipes set forward by the INDA and EDANA.
Happy Little Camper Flushable Wipes are:
Ultra-absorbent and soft for the benefit of the child
Hypoallergenic and filled with aloe and Vitamin E
Non-synthetic and GMO-free for comfort and safety for child and environment
These wipes are as clean as they come.
You can find Happy Little Camper Wipes for $14 for 216 wipes. You can purchase as many as 864 at one time.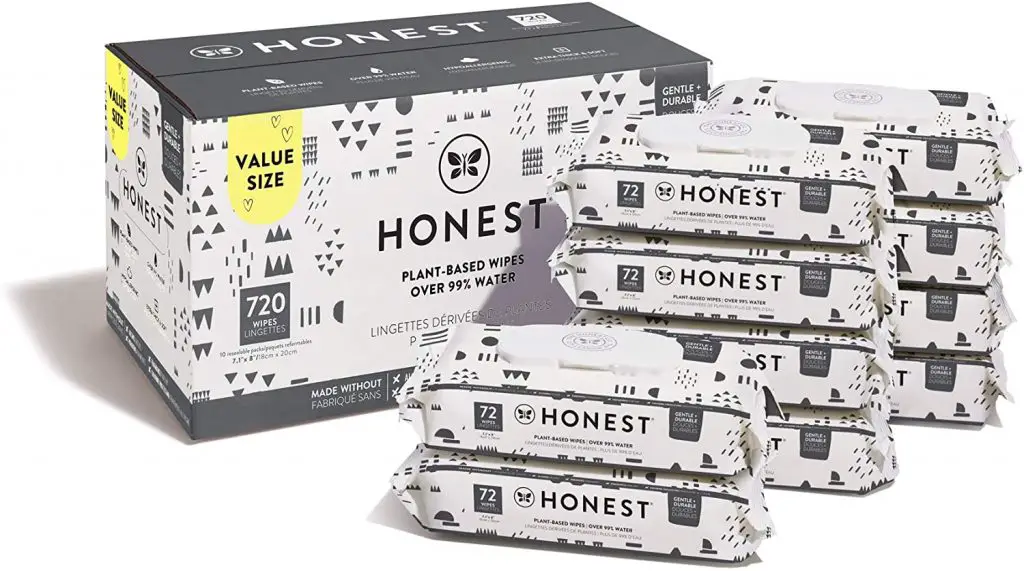 The last brand we'll talk about is The Honest Company and their fragrance-free wet wipes. They're one of the softest They're on the market, designed to be comfortable for your child and ideal for the environment.
The Honest Company Fragrance-Free Wet Wipes are:
Clean ingredients
Sturdy in construction
Soothing and chemical-free
You'll love all they have to offer.
You can find these wipes for $42 for 720 wipes. They're pretty to look at and excellent for the environment.
Looking to lead a more eco-friendly and zero-waste life? Check out our sustainability section with more articles like this one!