Hello Tushy Bidet is a brand of bidets that focuses on their environmental impacts over much else. They try to raise awareness of the benefits that using a bidet has on the environment and provide a portion of their sales to places in India that need more functional and safe toilets.
It makes sense that you may want to support a business like this, but how are their actual products?
Keep reading to learn about the Hello Tushy products, as well as what to look for when you are buying a bidet in the first place.
Review of the Hello Tushy Bidet :
Hello Tushy Bidet is a reasonably new brand, having only started in 2015. However, they are working hard to produce quality bidets, help out those without proper access to safe bathrooms, and raise awareness about the environmental benefits of bidets.
Hello Tushy has four bidets they sell. They are: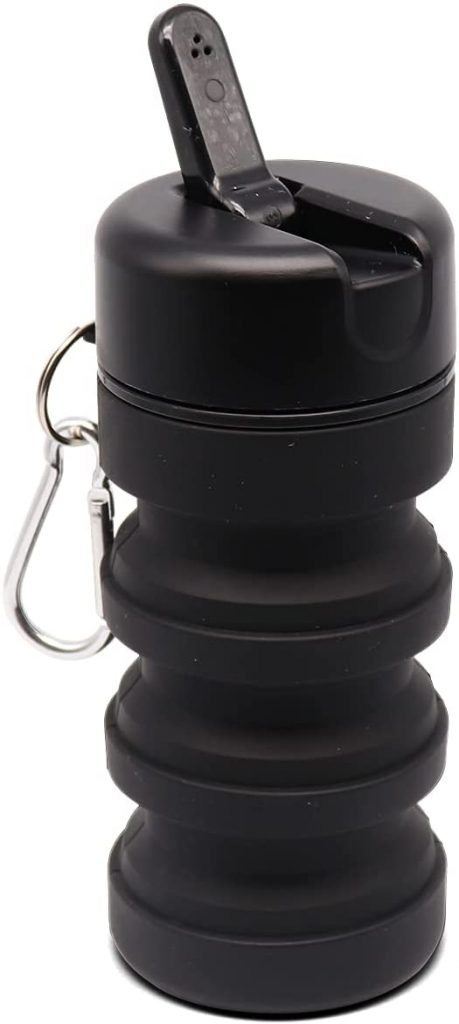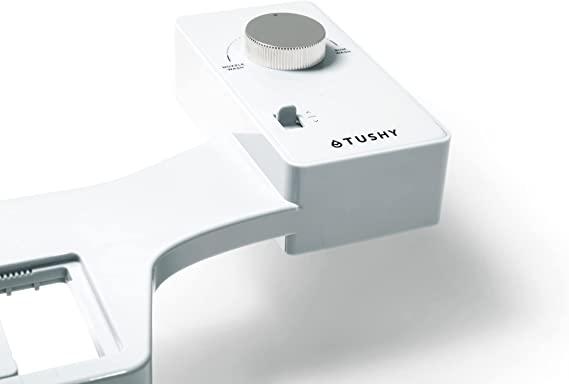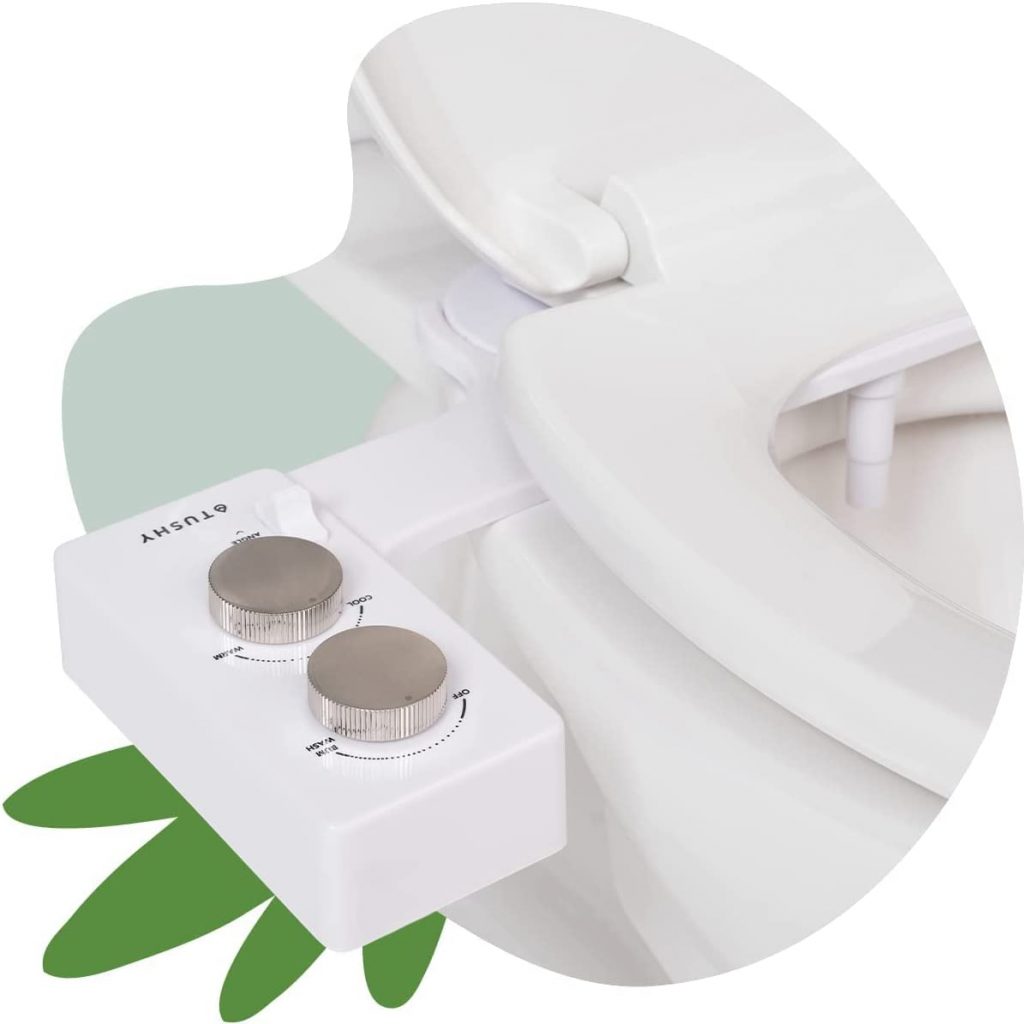 Tushy Classic 3.0. It comes with a water temperature control, heated seat, and air dryer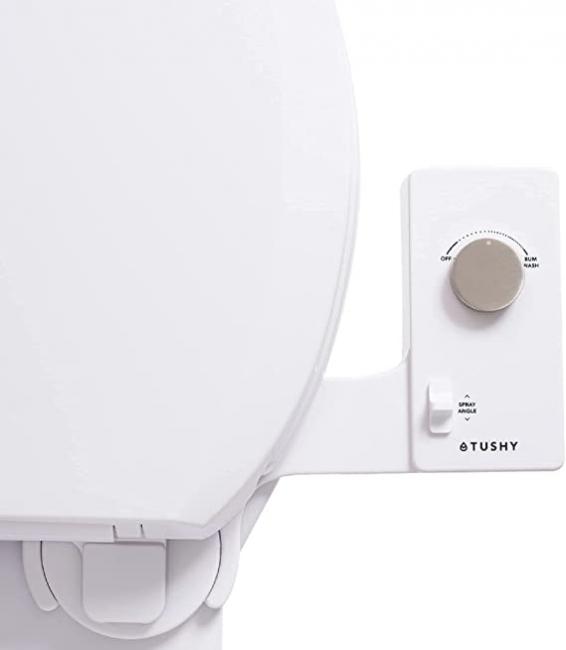 Hello Tushy Bidet. Minimal Features:
One major downside for many users is the lack of features these Hello Tushy Bidets have. Since they are focused on environmental benefits, they primarily provide non-electric toilets. This means that if you choose to use their brand, you will miss out on a lot of the more luxurious features that bidets can provide.
Big ones that people seem to miss the most:
built-in water heaters
Heated seats
Air drying
Deodorizer
Nightlights
Various spray types
However, if you go into a Hello Tushy Bidet wanting to help the environment and don't mind missing some of these bigger features, you will likely not be disappointed. Most people seem to rate the toilets highly on both Amazon and Google.
Their electric one even comes with minimal features compared to other electric seats.
Pros of Using Hello Tushy Bidet
When looking through reviews, there are some features that many users tend to agree on as making this toilet so great. These give it both superiority over traditional toilets and other bidets on the market.
Use less toilet paper
Easy to install the basic Tushy toilet
Simple to operate
One version is portable
It fits on most standard toilets
No electricity required
Long hose connection
Cons of Using Hello Tushy Bidet
However, nothing is perfect. There are some downsides to using the Hello Tushy Bidet brand that some of the lower reviews did point out.
No temperature control for a basic installation, so the water is cold
The toilet can be installed on your hot water lines, but it is much more difficult
Some one-piece toilets don't work with these bidets
The nozzle may stick out enough that some people pee on them
Buying Guide:
What Type of Bidet Do You Want:
There are many bidets out there. Some examples include:
Portable. These are usually just bottles with nozzles on top, but you can get electric ones.
Attachments. Great for beginners, just a quick installation between the bowl and seat of your toilet.
Non-electric. These are much more simple and powered solely by your water pressure.
Electric. These are usually considered more luxurious and have a tank heater often.
Standalone. These aren't very popular in the US. They are made from ceramic and look more like a sink.
Integrated. These bidets are toilets often referred to as smart toilets. They have all of the most advanced technology in one.
A bidet that has all the features is preferable, such as with the integrated or electric toilets. However, there are other things you have to consider as well, such as installation hassles and costs. This is why it is important to refer to a buying guide before purchasing.
What Other Features Do You Want:
There are dozens of features that your bidet can come with. The more luxurious brands as well have some features that seem out of the future to have on a toilet.
Heated water
Filtration system for smells
Heated seat
Self-cleaning/sterilizing nozzles
Adjustable nozzle
Different spraying speeds and types
Specific wash for females
Air drying
Adjusting water temperature
Adjusting water pressure
Music to drown out sounds
And more
Decide which features you'd love to have, which are necessary, and which you could live without before going into the purchase, so you don't forget the main goals while people are trying to sell you other features.
Cost:
Some bidets are very cheap, while others can put a good-sized dent into your savings. Knowing your budget going in can help prevent you from buying more than you can afford and regretting your decision.
So how much does a bidet cost? Depending on the model, features, and type f bidet, they can range anywhere from $10 to upwards of $1000. That cost is just for the toilet itself as well. Some of them require professional installations that can jump up the price.
Only the portable bidet and the simple attachment can be found for anything under $200. After that, you are looking at dramatic price increases. A non-electric bidet can be on the lower end as well, but then you lose all of the features you may have wanted.
The classic bidet and the integrated both will likely need professional installs, so it is important to keep that in mind as well.
Are You Renting:
This question is one people don't always consider. It makes sense that in a rental, you can't rip out the toilet to install a brand new one, but the type of toilet you have is important. Some bidet seats and add-ons are designed to fit certain shapes of toilets.
They are also made for toilets with tanks or tankless ones. Even the size and shape of your toilet seat matter!
Before continuing onto your purchase, make sure to research all of this so you don't buy one you can't use.