A bidet toilet combo may have sounded foreign to you, but we seem to have heard about them more frequently over time. Maybe it's due to the bidets' increasing popularity in the United States, but bidets have been around for years and are very common in other countries, 80% of the world, in fact!
As the U.S. seems to be catching up with this, many still believe that bidets are a luxury appliance, but that is so far from the truth! There are bidet toilet combos for all budgets. Bidet toilet combos do have a higher price tag than bidet toilet seat additions and non-electric bidets.
Still, with their efficiency in water consumption and the elimination of using toilet paper, they will save you a lot of money in the long run.
Here are the top 5 bidet toilet combos on the market today that we love!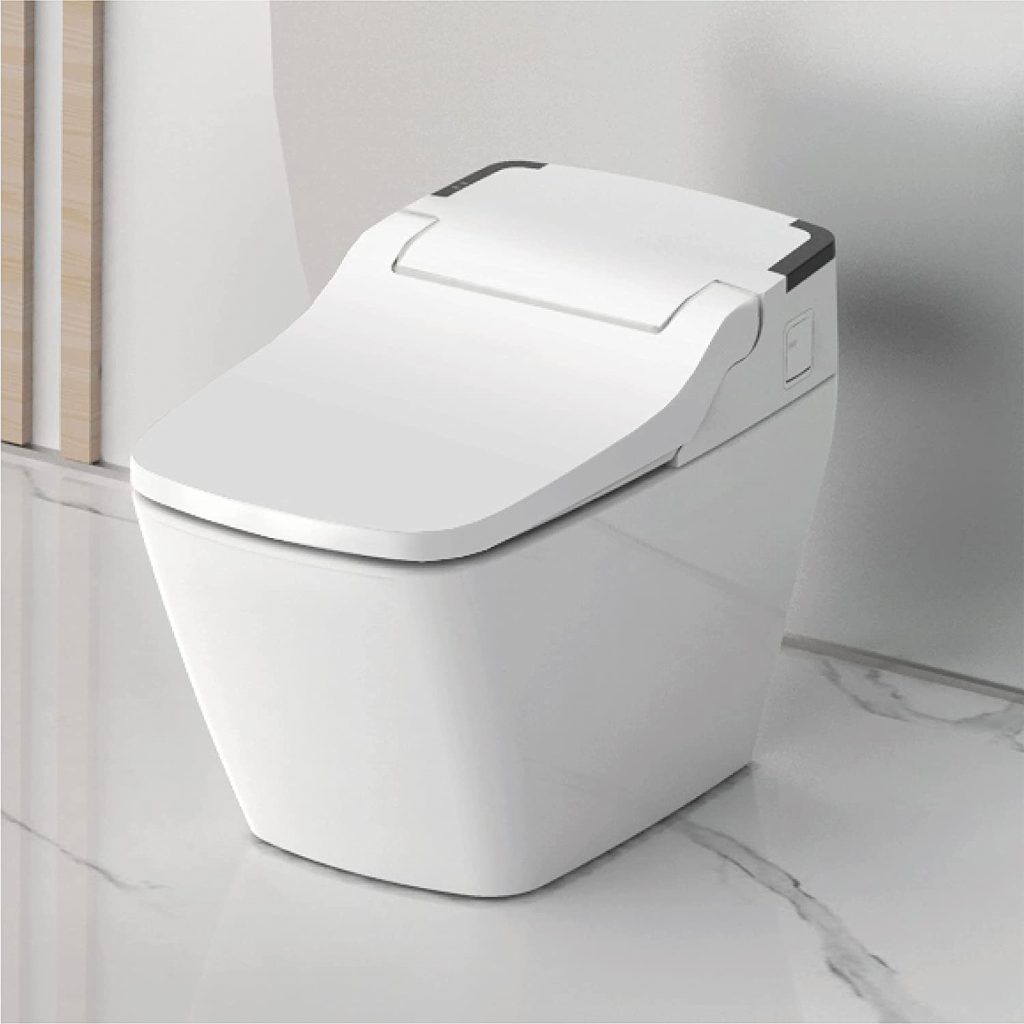 VOVO's integrated smart toilet features a built-in bidet that updates the décor and functionality of your bathroom. The integrated Bidet toilet combo is designed with comfort in mind without sacrificing efficiency.
Features
Auto deodorization to remove unpleasant odors.
Provides subtle illumination to the inner bowl, which is convenient for night use.
Has a full stainless, a semi-permanent nozzle that performs 3 functions at five different pressure levels- posterior, feminine, and turbo wash.
Detects the time the user has been seated and determines whether large or small flushes will be needed!
This seat is heated to three different temperatures and has 24-hour power savings.
Super Easy to install
Hands-free mode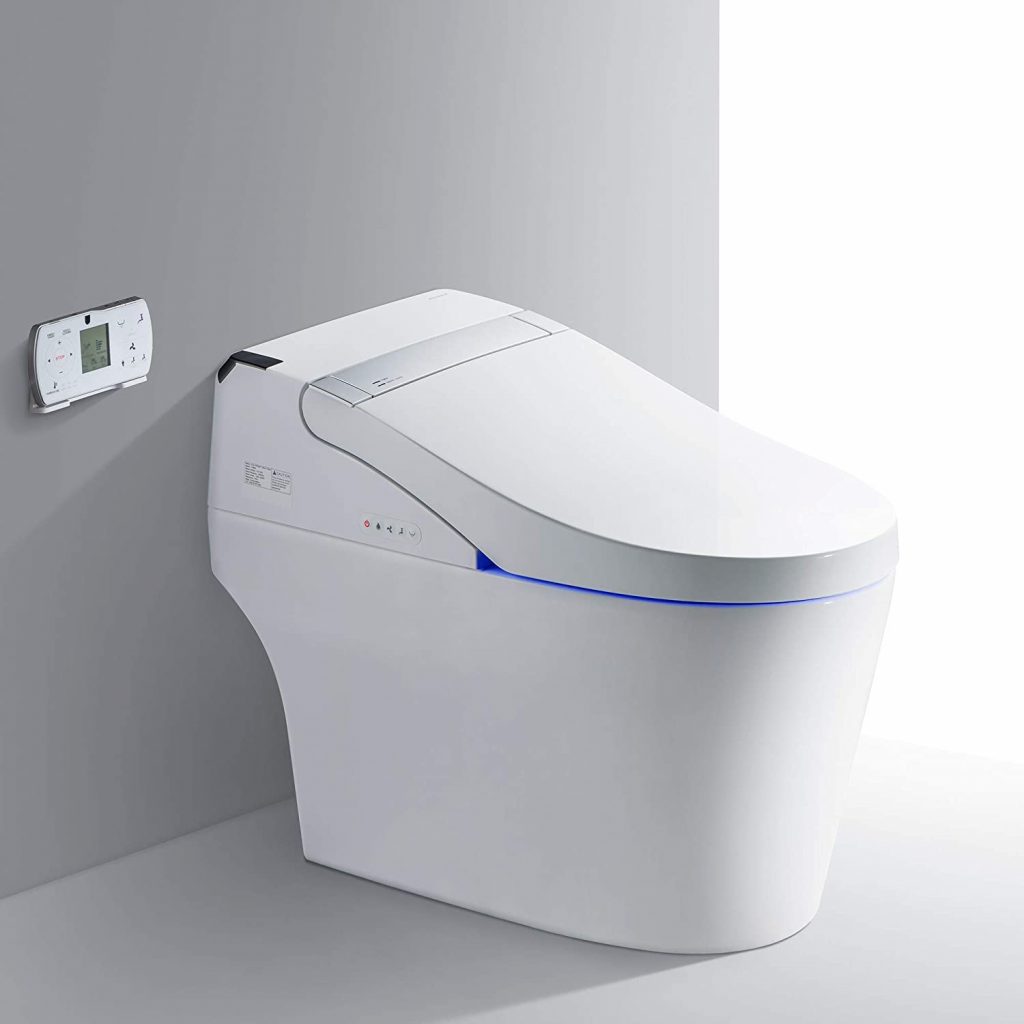 With a contemporary design and sleek white finish, this Bidet toilet combo is equipped with a soothing night light (one of my favorite features!), an auto flush feature, and remote control with multifunctions. The optional heated hot air drying feature eliminates the use of toilet paper. It's a self-cleaning bidet that cleans itself before and after each use and has an adjustable warm water temperature, pressure, and nozzle jet position.
Features
With hands-free operation, the seat automatically activates the spray wand and cleans the toilet when you leave.
A posterior wash, feminine wash, sensual pulsating wash, and filtered water with hygienic properties are included.
A smart toilet's features start as you approach when the lid automatically opens to welcome you.
To eliminate unpleasant odors around the toilet, this deodorizer uses an air filter to draw in air and pass it through an ionized carbon filter.
With 1.2 gallons per flush and 1.6 gallons per flush, this is the best combination of quietness and efficiency.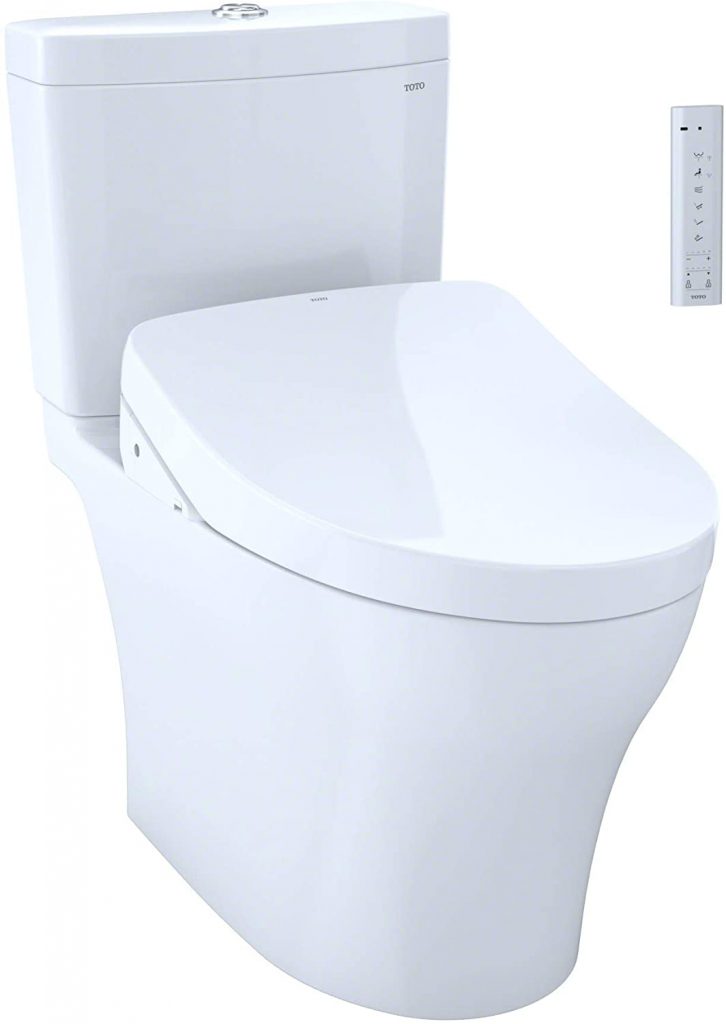 This Bidet toilet combo is designed with a concealed power cord and water hose for seamless installation. No cords! It also includes a modern, compact WASHLET S500e Bidet Seat with a dual flush feature. It's equipped with TOTO's technologically advanced EWATER+ system, which creates a highly effective and safe compound with electrolyzed water through a technical process. The WASHLET S500e definitely offers the latest shower technology. The EWATER+ technology cleans the bidet by misting the bowl after each use. This method does not involve adding any extra harsh chemicals, which is a great bonus!
Features
Specifically designed to work with the Washlet+ bidet seat and conceal both the water supply cord and power cord, the Washlet + bidet seat and toilet provide seamless integration.
The wand and bowl are cleaned with Ewater+, a safe and effective cleaning agent
With five pressure and temperature controls, it is adjustable. Washing is possible with both warm water and the front. Two stream options- can oscillate or pulse.
Warm air dryer with five temperature levels and air deodorizer
Instantaneous, tankless heating of water
It has elegant illumination and can store two user's memory.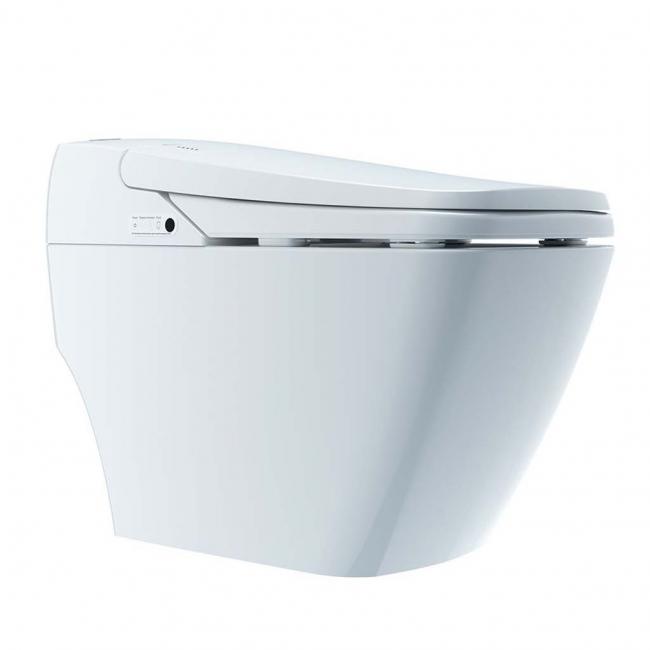 Their latest bidet toilet combo, the Bio Bidet Prodigy P770, features a modern design, elegance, plus comfort. One of the most advanced features of this Bidet toilet combo is its integrated bidet. In addition to its powerful cleansing capabilities, efficient drying power, and touchless flushing system, it's a tankless design! Tankless technology will make your bathroom appear elegant and minimal without losing any efficiency.
Features
It will automatically select the right size flush depending on your habits. A high-speed water jet circulates water throughout the bowl and flushes out debris.
Whenever you enter a bathroom, the lids automatically open. In addition to controlling the lid and seat, the wireless remote allows for other functions.
Its tankless design enables the Prodigy to flush more effectively and efficiently. A seamless design makes it easy to maintain and clean each feature.
With this luxurious bidet, you can adjust the temperature and spray settings for a customized cleaning experience. Body types determine which spray style is right for you.
Covered by a three-year warranty.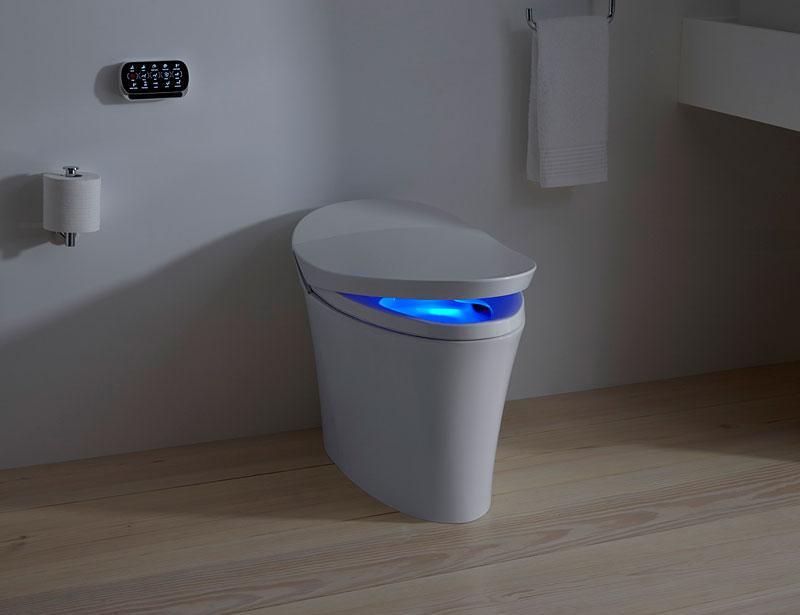 This bidet toilet combo is the highest priced on our list, but it's so worth it, and users can agree! Consumers have pointed out that getting a professional to install it would be beneficial, but when you think about the money you're spending, it makes sense that you'd want to get it fit in and installed correctly.
The Kohler Veil has a sleek design and fluid shape. It offers an array of precision features, including an LED night light, hands-free opening and closing, and an exceptional level of comfort and hygiene. Its LCD touchscreen remote control controls all these features.
Features
This streamlined, compact toilet has an integrated personal cleansing system.
Elongated bowls are more spacious and comfortable.
Adults can sit and stand easier with the Comfort Height® feature.
A direct water supply eliminates the need for tanks.
The stainless steel wand features adjustable pressure, jet shape, temperature, pulsation, and oscillation.
There is a back and front wash mode that uses warm water.
The wand is cleaned and sanitized using electrolyzed water and solar energy.
Temperatures can be adjusted with an air-conditioning system that uses warm air.
Hands-free, motion-activated opening and closing of the cover.
It shuts quietly due to Quiet-CloseTM technology.
In addition to serving as a nightlight, the bowl is illuminated by LEDs.
If you're interested in the luxe features that a bidet toilet combo offers but aren't loving the price tag, check out our article on The 6 Best Heated Bidet Toilet Seats of 2021. You can find similar features in bidet toilet seats at a more affordable price.