If you are looking for a smart bidet toilet seat, you're in the right place. We'll be taking a look at the top five choices that are currently on the market. It's important to find the right one, so you keep yourself clean every time you do…well, the business.
We'll be taking a look at some of the key features and benefits of each one, so you know which one can stand out as the best option. To help you find the best possible choice, we'll also put together a buyer's guide to make it easier for you.
With that said, let's help you find the best smart bidet toilet seat for you: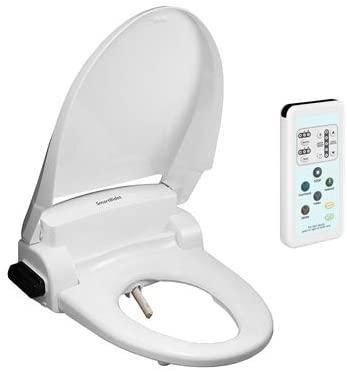 First, on the list, we'll be looking at the SmartBidet SB-1000 Electric Bidet Seat. First and foremost, it has a multi-wash function. Specifically, it's a self-cleaning nozzle that oscillates so you can be clean almost everywhere.
Also, you'll have five different levels of adjustable water pressure. Not to be outdone, there are three different water temperatures and five nozzle levels to work with. So you get plenty of great adjustments in one smart bidet toilet seat!
Pros:
It lasts a long time (up to 5 years)
Easy to install
Plenty of adjustments
Cons:
The warm air blower temperature is a bit disappointing
Specs and features:
Self-cleaning and oscillating nozzle
Five adjustable water pressure levels
Three water temperature levels
Five nozzle position levels
Price:
Next up, we'll be taking a look at the Lotus Smart Bidet ATS-500 Electric Heated Toilet Seat. If you are looking for the perfect smart bidet toilet seat for you and your family, this might be the go-to option. It has plenty of features that you'll like.
For example, it has different types of wash modes such as warm water wash, child wash, and even feminine wash. Choose the setting that's best for you and go with it.
Pros
Easy to install
It has several different wash types
The heated seat is at the perfect temperature
Cons
Dryer output may not be as good as advertised
Specs and features:
Energy-saving mode
Four different wash modes
Air dryer and heated seat with temperature control
Soft closing seat/cover
Easy installation
Price: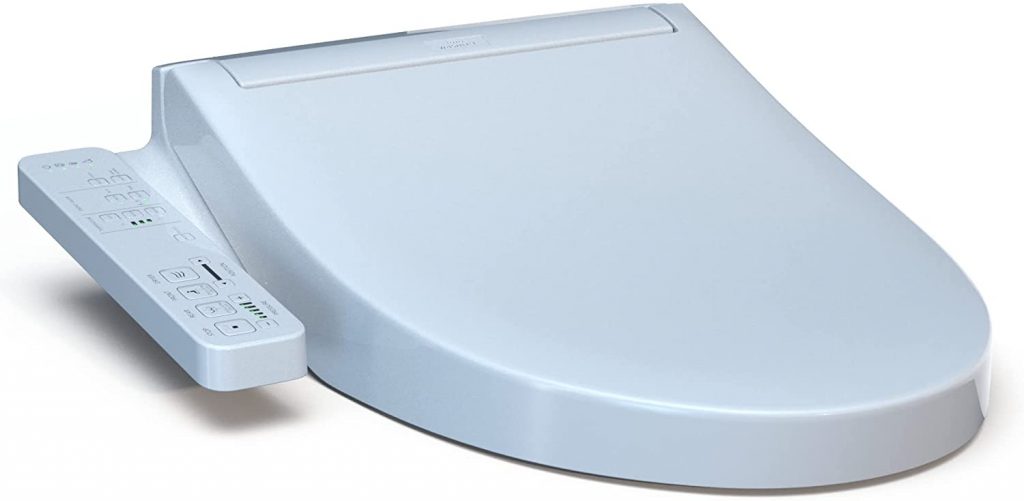 The Toto Washlet KC Electronic Smart Bidet Toilet Seat may be the closest thing you can get to luxury. With a dual-action spray nozzle, you'll be cleaned and refreshed every time you get business done. What's not to love about this toilet seat that is packed with all kinds of features?
Pros
Very easy install
It fits on many sized toilet seats
Great for the elderly and physically disabled
Cons
Plumbing connection can be a bit of a challenge
Specs and features:
Heated seat and dryer
Quick-release for easy cleaning
The pulsating and oscillating cleaning wand
Made from the clean resin material
Universal design to fit on many toilet seats
Price: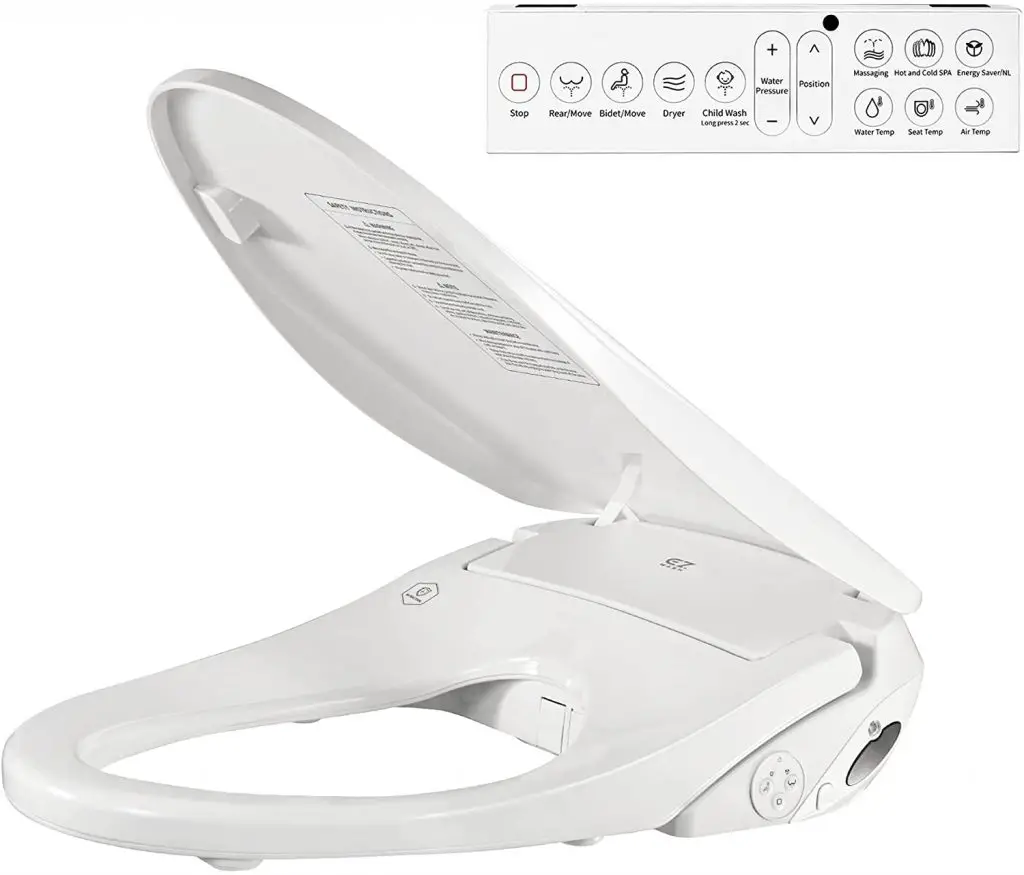 If you are looking for something like deodorization and an LED light that will be helpful during the night, the EZWash E3 Smart Electronic Smart Bidet Toilet Seat delivers. You can operate it using a remote control that will make cleaning a lot easier.
Pros
Plenty of controls
A very comfortable wash
Safe and easy installation
Cons
Deodorizer noise can be annoying
Specs and features:
Deodorizing feature
LED Lighting
Air dryer
Loaded control panel
Hot and cold water options
Price: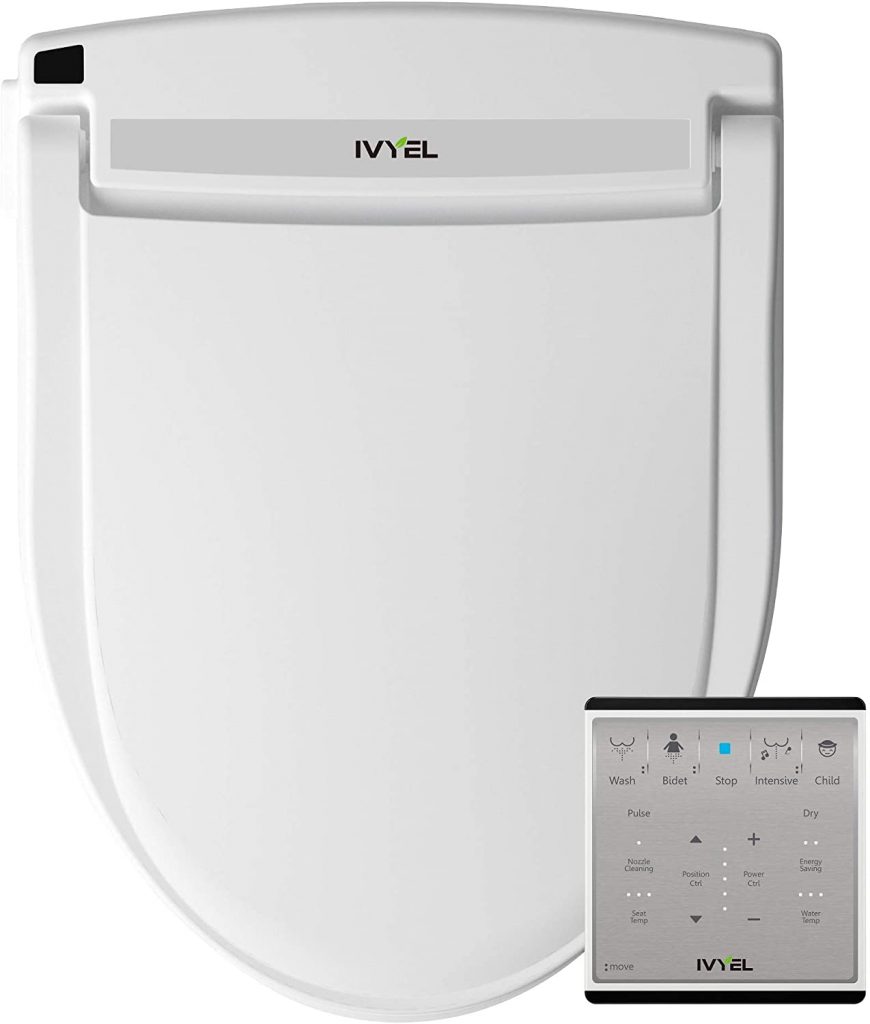 If you want luxury and affordability in a bidet, you can get it with the Ivyel J-2R Smart Electric Smart Bidet Toilet Seat. It's got plenty of great features that you'll love to have in a bidet. It will be very useful both during the day and night.
Pros
Excellent usability
Great design
LED is very bright at night
Cons
Water pressure could be better instead of lacking
Specs and features:
Stainless steel nozzle
LED Lighting
Soft closing seat and cover
Heated seat
Child function and adjustability
Price:
Buyer's Guide
Now that you have had a look at the top five smart bidet toilet seats let's take a look at the buyer's guide to help you make the best possible decision. Let's take a look at the following considerations:
Adjustable controls
You want something that you can control on a regular basis. This includes the water pressure, the temperature of the water coming out of the nozzle, and even the direction of the wand. The more adjustable features there are, the better.
Installation
Most of the bidet toilet seats will be easy to install. Some of them may be a challenge. Find one depending on your DIY skill set.
Nozzle settings
Some bidets will have settings specific for just general cleaning. There are other nozzle settings for feminine cleaning and also for children. Pay attention to bidets that have these settings. You have toilets used by yourself and by members of your household.
Budget
Of course, not all toilet seats are going to be cheap. As you may have noticed, some of them are more expensive than others. This can be due to the overall durability or even some of the exciting features it may have.
Nevertheless, you'll want to find one that is fitting for your budget and good in quality.
Final Thoughts
If you are looking for a smart bidet toilet seat. One of these five maybe your best option. The good news is that you can find one that will best suit your needs and preferences. You can also find one that is affordable for your budget.
You can turn any toilet into a smart toilet by installing one of these seats. You'll be in complete control of your hygiene and be able to keep yourself clean. Also, you'll do your part in reducing toilet paper waste and potentially clogging up your plumbing system at home.
If you'd like to explore more bidet options, check out some of our other articles here: