If you are looking for a bidet, you know that choosing one out of many is a challenge. You already have a couple of finalists on your shortlist. If you're reading this, the Toto g400 is one of them.
This Toto g400 review might be the last thing you'll read before making a decision. We'll go over the features, the pros, and the cons and compare it to some of the other bidets currently on the market.
You may be looking for something that you can install in your bathroom when the time comes to replace your old bidet. Before you decide that the Toto g400 is best for you, let's look at this in-depth review.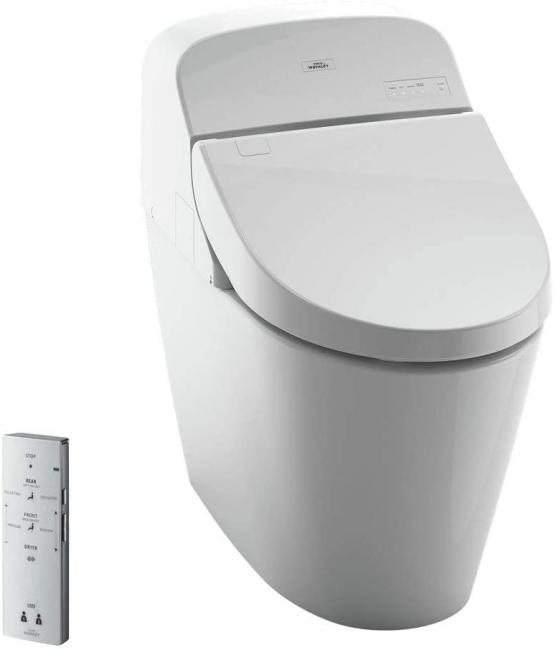 Now, let's take a look at the features of the Toto g400. We'll also go over some of the benefits of each feature so you can get a step closer to making a decision. Here's what you'll get:
Self-cleaning
If there is one thing that may seem unpleasant to do, it's cleaning the toilet. Sure, you'll use different kinds of chemicals to keep it clean. Cleaning products aren't the most pleasant smelling, but they get the job done.
The Toto g400 has a self-cleaning wand that can ensure that the bidet stays clean every single time. It saves you time and perhaps money otherwise spent on cleaning products and the like.
Auto lid that opens and closes
Imagine a bidet that opens and closes automatically. Yes, you get that with the Toto g400. It can open up by itself and at the press of a remote control button.
It makes hands-free use even better, especially for something like a toilet. This might be the first thing you'll do when you finish installing the toilet.
Welcome to the future. Where toilets can open and close automatically and clean themselves.
Heated seating
Let's say you wake up in the morning and take a seat on the toilet. A cold feeling suddenly jolts you, and you're no longer half awake. We've all been there.
No longer will you have to deal with that because you have a seat that can heat itself. The temperatures range from 82 to 97 degrees (F).
This may be a godsend for those who have cold bathrooms in the wintertime. If there is one good reason you should get the Toto g400, it's probably this one feature that takes the cake.
Automatic flushing
As mentioned, automated features are pretty convenient. Of course, no bidet would be good without the automatic flushing feature. This makes hands-free operation possible.
Touching the handle is warranted on regular toilets. But think of the germs you might be touching as a result. Not to mention, you could also be wasting a bit more water than you should.
Not only do you get hands-free flushing, but it will also use an appropriate amount of water, so you don't waste a lot of it in one flush.
Drying and deodorizing
These are features you probably thought would be insane to think of years ago. The Toto g400 has a drying feature that will keep the toilet nice and dry after every flush. It gets better.
You also have a deodorizer that uses air filters made from ionized carbon. Never will you have to 'leave a stink' for that one function you do. On top of that, anyone else who will be using the bathroom after you won't be greeted.
Think about it: you walk into the bathroom, and the stench hits you quickly. With the Toto g400, that will be a thing of the past.
Pros
Excellent for hygienic purposes: Needless to say, hygienics is everything when it comes to using the bathroom. The Toto g400 is perfect for that. It will save you time and allow you to waste less than you need to to stay clean.
Great hands-free operation: Of course, the hands-free operation is a plus. Automatic flushing and cleaning. Automated heating. It's a bidet that dreams are made of.
Three-year warranty: Things can go wrong if they do. The good news is that the Toto g400 comes with a three-year warranty if something happens to it.
Cons
Sensors can get delayed at times: The sensors are why the automated features work in the first place. Sometimes, they may be a little delayed in performing certain functions. There could be some improvements in terms of the timing of them.
Must be professionally installed: This may be one of the more complicated toilets to install. It will need to be installed professionally.
Read Toto g400 reviews on Amazon here.
Toto g400 Compared to other toilets
Now that we've gone over the features, pros, and cons, let's look at how they stack up versus other toilets. Some of them will be from the Toto brand. Let's take a look at the following:
Comparing the g400 to the Toto Aimes, the latter has none of the automated features the g400 has. There are some slight size differences between the two bidets.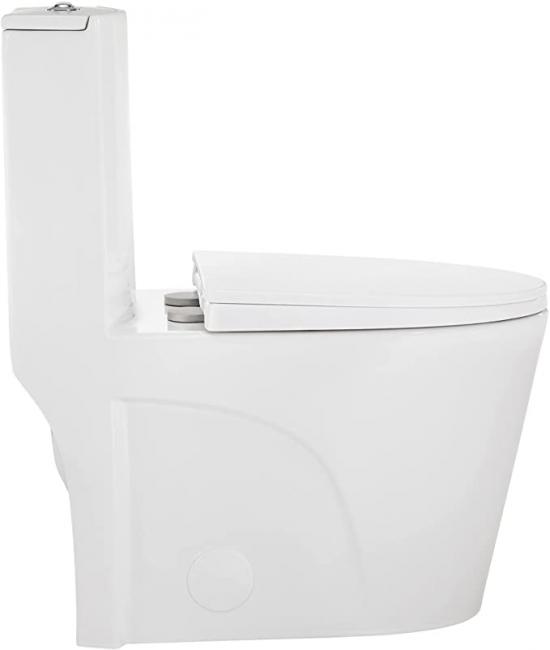 Both the g400 and the Well Made Forever toilet have eye-catching designs. Plus, the Swiss Madison may be the better option if you want to stay within a specific budget. However, it won't have the cool features we've mentioned for the g400.
Final Thoughts
The Toto g400 may be the bidet you want in your home. If anything, you'll fall in love with one of the many features. Automatic flushing, self-cleaning, and heated seats?
How can you not say no to them? This may be a toilet that you can afford (assuming you have the money). It will also be one piece of your bathroom that you'll love to have if you are planning on making it a bit 'smarter.'
We live in an age where smart bathrooms are slowly becoming a reality. And the Toto g400 could be the toilet of choice for many that want to go that route. 
If you're interested in checking out more bidets, check out some of our other reviews: